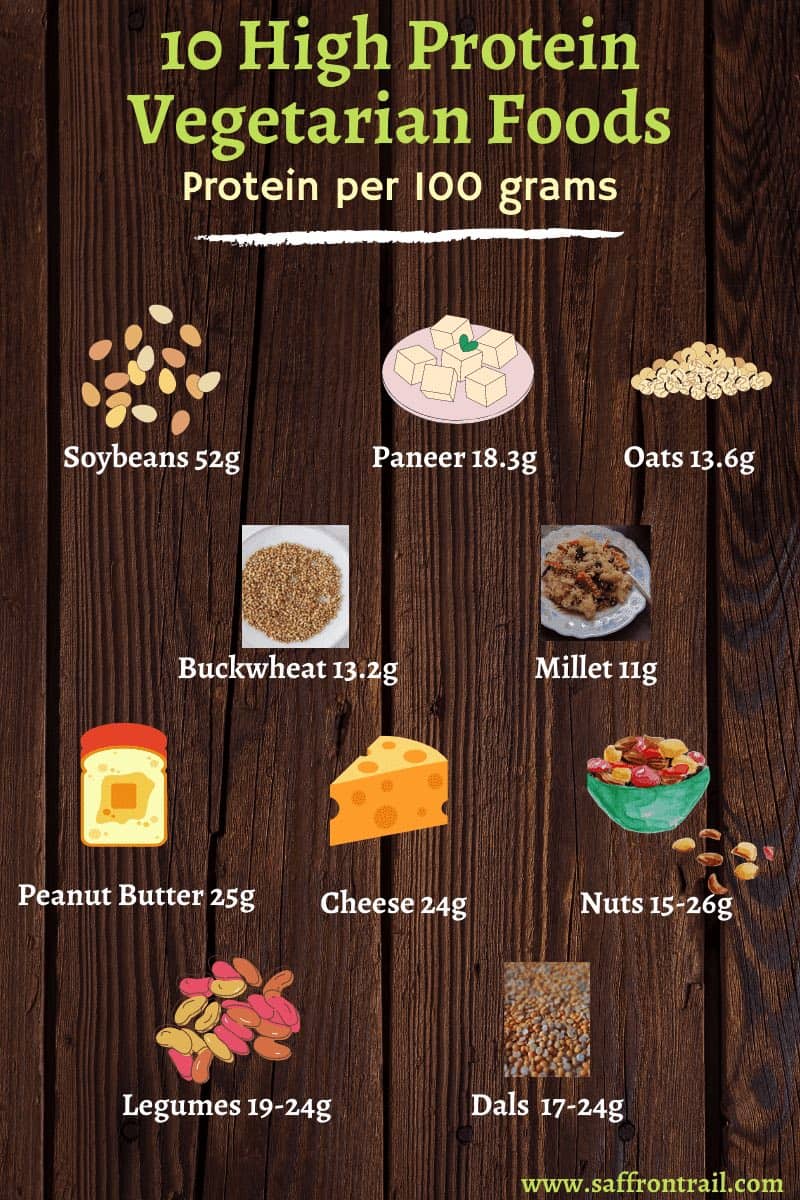 "Being a vegetarian, how do you get enough protein in your diet?" is a question I get asked often.
It is a common concern that vegetarian and vegan diets are lacking in the protein department.
The recommended daily intake for protein is 0.8 -1 gram per kilogram of body weight (more in pregnant and lactating women and those building muscle). It is noted that a lot of the Indian population, both vegetarians and non-vegetarians, are not meeting their daily protein requirements. Being well informed and well planned for meals is the first step towards eating a protein-rich diet.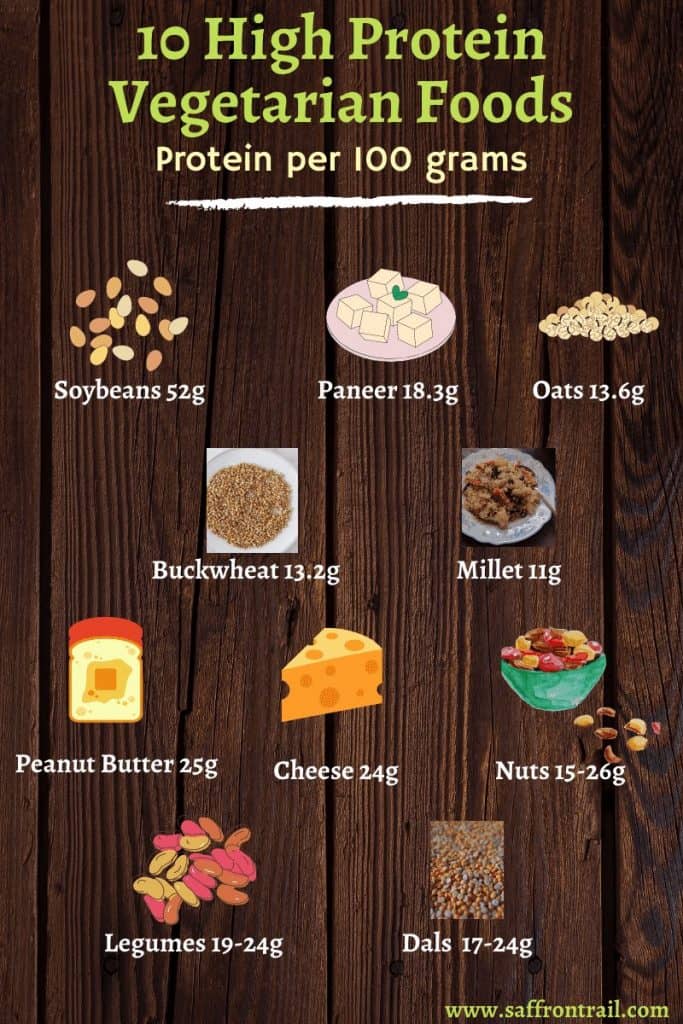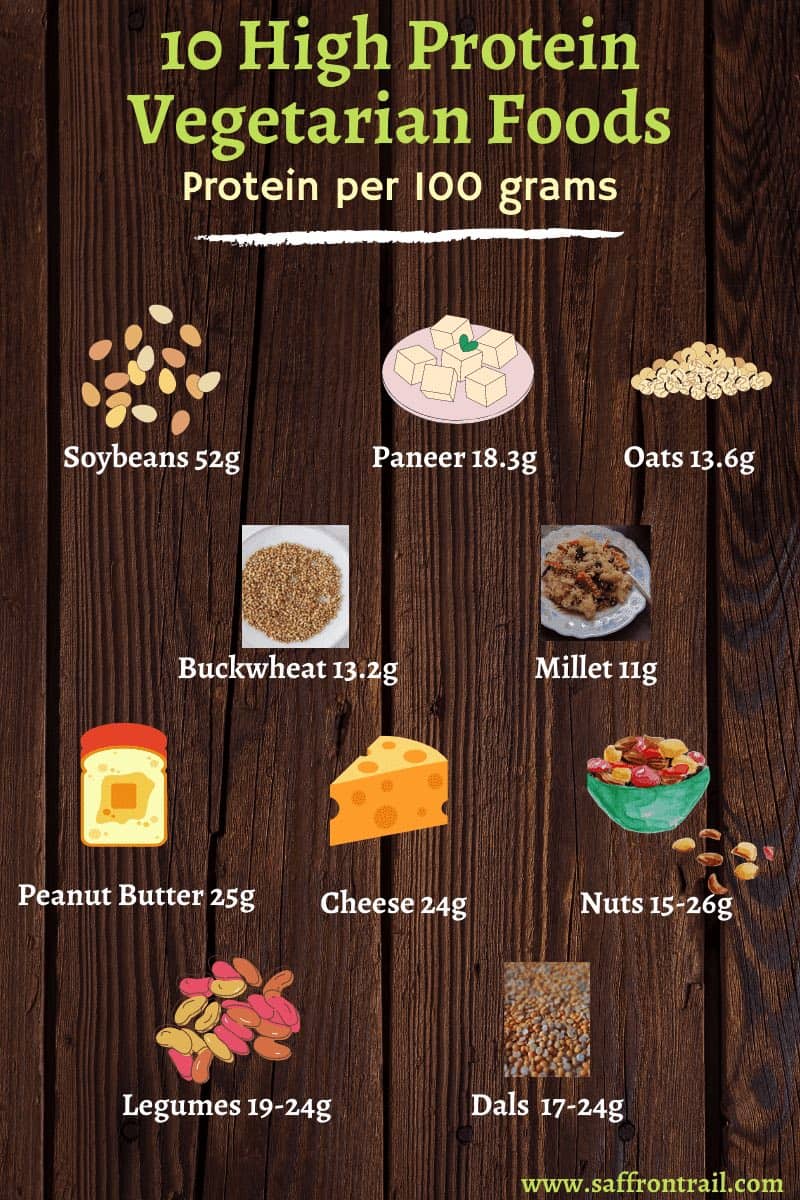 Pin
Right To Protein, a nationwide health awareness campaign, conducted a survey with 2000+ mothers across India to understand why protein continues to slip out of our diets. The study found that Indian mothers lacked awareness with regards to identifying the various sources of protein. They could only correctly identify 3 out of 11 sources of foods that are rich in protein (eggs, nuts and dal). Foods like soy, oats and peanut butter were incorrectly believed to have little or no protein.
The lack of awareness about high protein vegetarian foods may be the reason for us to fall short on our daily protein requirements.
There are quite a few high protein vegetarian foods that are easily available and can be included in our daily diet, beyond just milk. This guide will take you through 10 high protein vegetarian foods along with cooking tips and recipe ideas so that you can seamlessly incorporate them into your daily meal plans.
10 High Protein Foods for Vegetarians
The number in brackets indicates the quantity of protein in 100 grams of the food.
1.     Soybeans (52 g)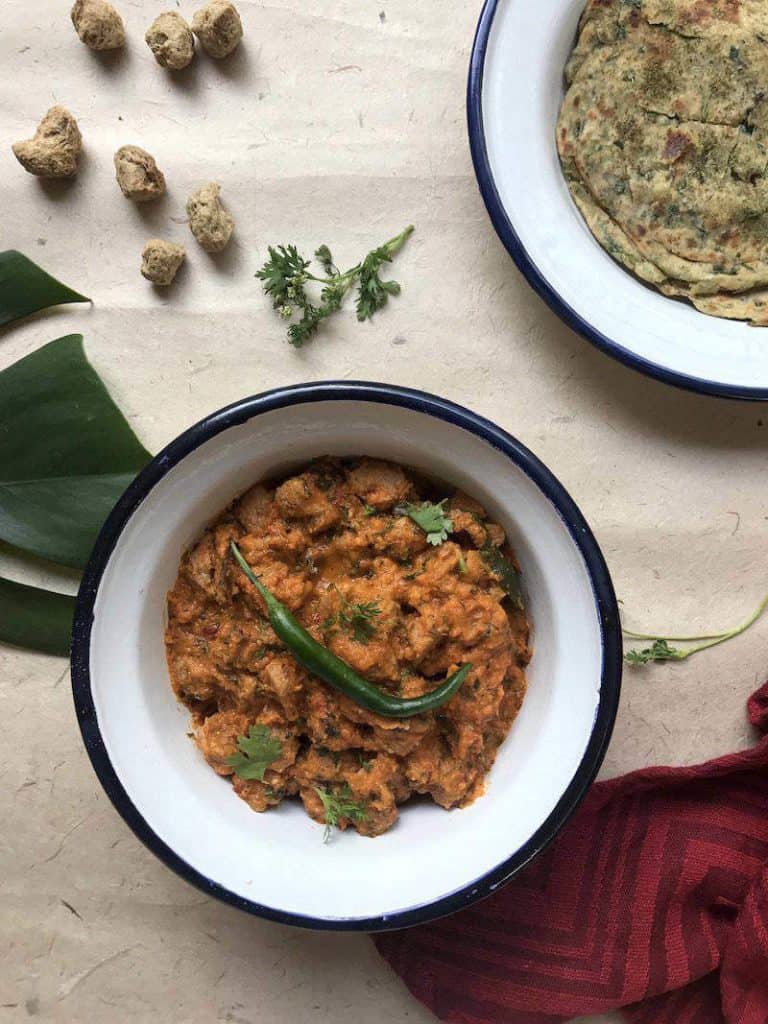 Pin
Soybeans, soy chunks and/or soy nuggets are one of the richest sources of plant protein. Like all other legumes and grains, soaking the soybeans overnight helps to soften the skin, enabling better cooking and digestion. While making idli or dosa batter, combine a portion of soybeans along with urad dal. Add cooked soya nuggets of beans to make veggie burgers along with the other vegetables like carrots, peas and onions for flavour. Additionally, soybean flour can also be used to fortify atta used to make rotis and baked foods.
Vegan kababs with soya chunks and sweet potato
2.     Paneer (18.3 g)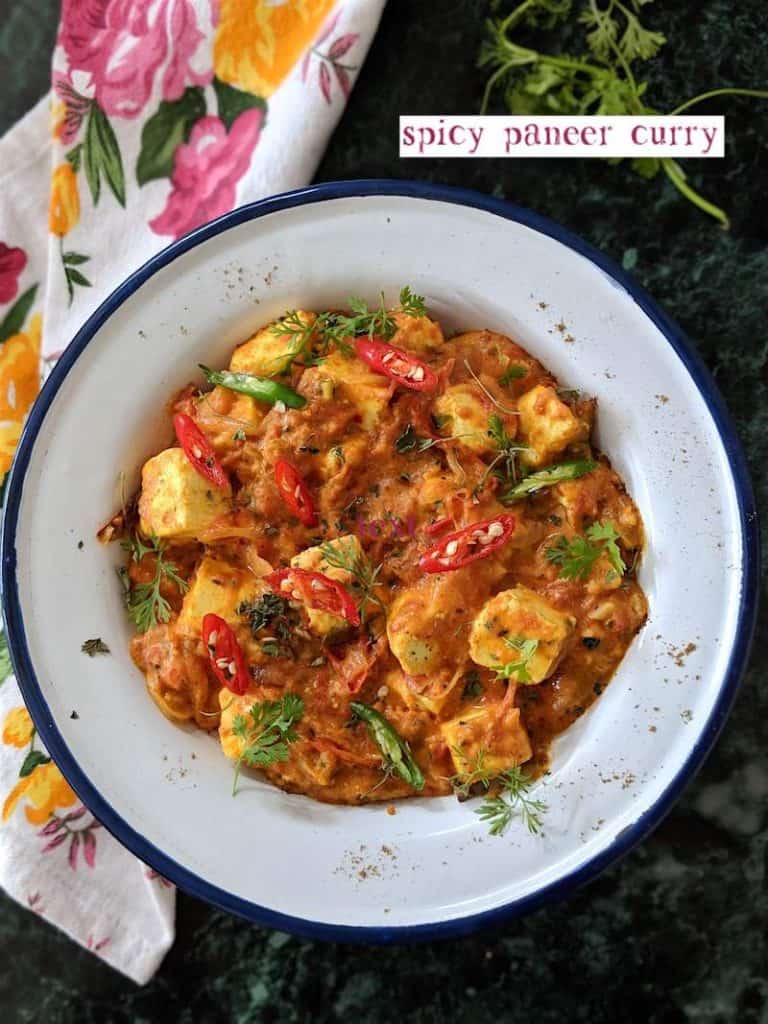 Pin
Just eating 50-100 grams of paneer in a day can give you 9-18 grams of protein. 100 grams of paneer gives nearly half the protein requirement of kids in the age group of 9-13 years. Although it may not be possible to eat paneer every day, consuming it 2-3 times a week is an excellent way to power up your protein intake. Combine it with palak or other seasonal vegetables to make a curry, or use it in a sandwich or salad – make sure you stock up on paneer in your fridge! (The protein and calcium content in paneer varies from brand to brand)
Try these paneer recipes:
3.     Oats (13.6 g)
Pin
Oats is a great protein-rich ingredient to start your day with. It is inexpensive, versatile enough to be prepared sweet or savoury, and works well for a lot of make-ahead recipes. Check out 5 healthy breakfast ideas using oats.
4.     Buckwheat (13.2 g)
Buckwheat or kuttu is used commonly in Indian cuisine. Kuttu ka atta is used as one of the ingredients to prepare fasting dishes. Eat buckwheat as soaked and cooked grains, as noodles or rotis or puris made using the flour. Buckwheat flour can also be added to the batter for muffins, pancakes, crepes and so on. Buckwheat flour can be mixed along with regular flour to make pizza dough and bread too.
5.     Millet (11 g)
Pin
A lot many varieties of millet are available in India. The ancient grain has seen a resurgence and a newfound respect for its health benefits. Millets can be used in a lot more dishes than just as a rice substitute. Use millets in salads, idli /dosa batter, to make dishes like poha/upma/sabudana khichdi, all of which turn out beautifully when made with millets. Use different varieties by rotation so that you don't get bored of eating the same millet regularly. Desserts like malpua, kheer, halwa can all be made using millet.
Try these millet recipes:
6.     Peanut butter (25 g)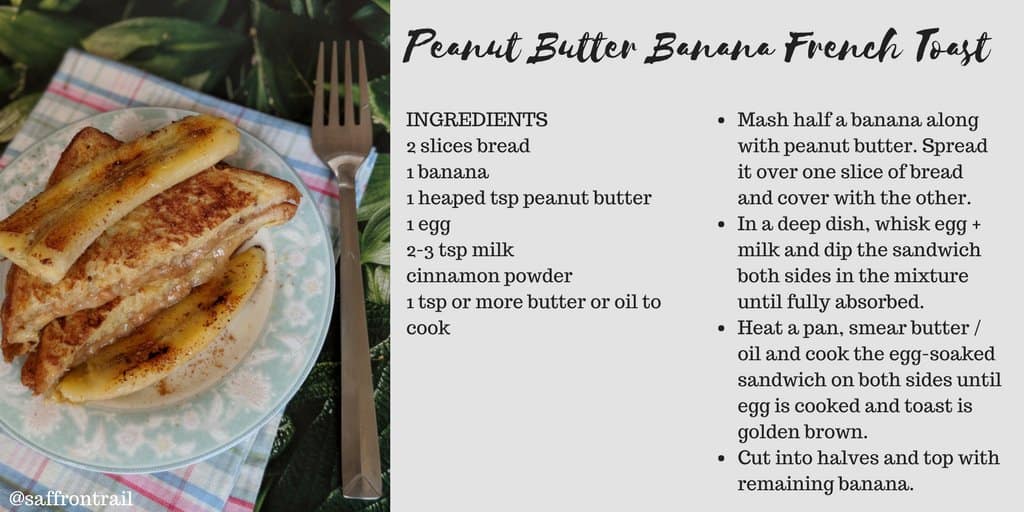 Pin
A tablespoon of peanut butter gives around 3 grams of protein. It is the easiest way to add protein to a sandwich snack for kids or a smoothie with seasonal fruits. It needs no additional cooking and the kids can prepare their own sandwich using a spoon of peanut butter and banana slices.
Try these peanut butter recipes:
Apple and peanut butter sandwich
Chocolate coconut peanut butter
7.     Cheese (24.1 g)
A slice of cheese is a good source of protein to add to a sandwich or a homemade veggie burger. Cheese cubes also make an easy snack to carry when traveling or on the road. While cheese is processed and high on sodium, it is a great addon to meet our daily protein requirements a few times a week.
Mango Basil Grilled Cheese Sandwich
8. Nuts (walnuts 15.6 g/ cashews 21g / peanuts 25.8 g/ almonds 18.4 g)
Pin
While nuts are rich in protein, they are also very high in calories. Nuts should be consumed regularly but in smaller portions and not considered as a main source of protein. They have a host of other health benefits due to the antioxidants, minerals and healthy fats present in them. Add nuts as a garnish for salads and desserts. Cashew nuts work well as a garnish in Indian dishes like upma and pulao. A handful of roasted almonds makes for a healthy snack. Peanuts can be added to Indian curries, poha, salads and more. Add nuts to homemade granolas and muesli.
Sweet potato salad with peanuts
9.    Legumes (Green moong – 24g / Chickpeas 19g / Rajma 22.9g)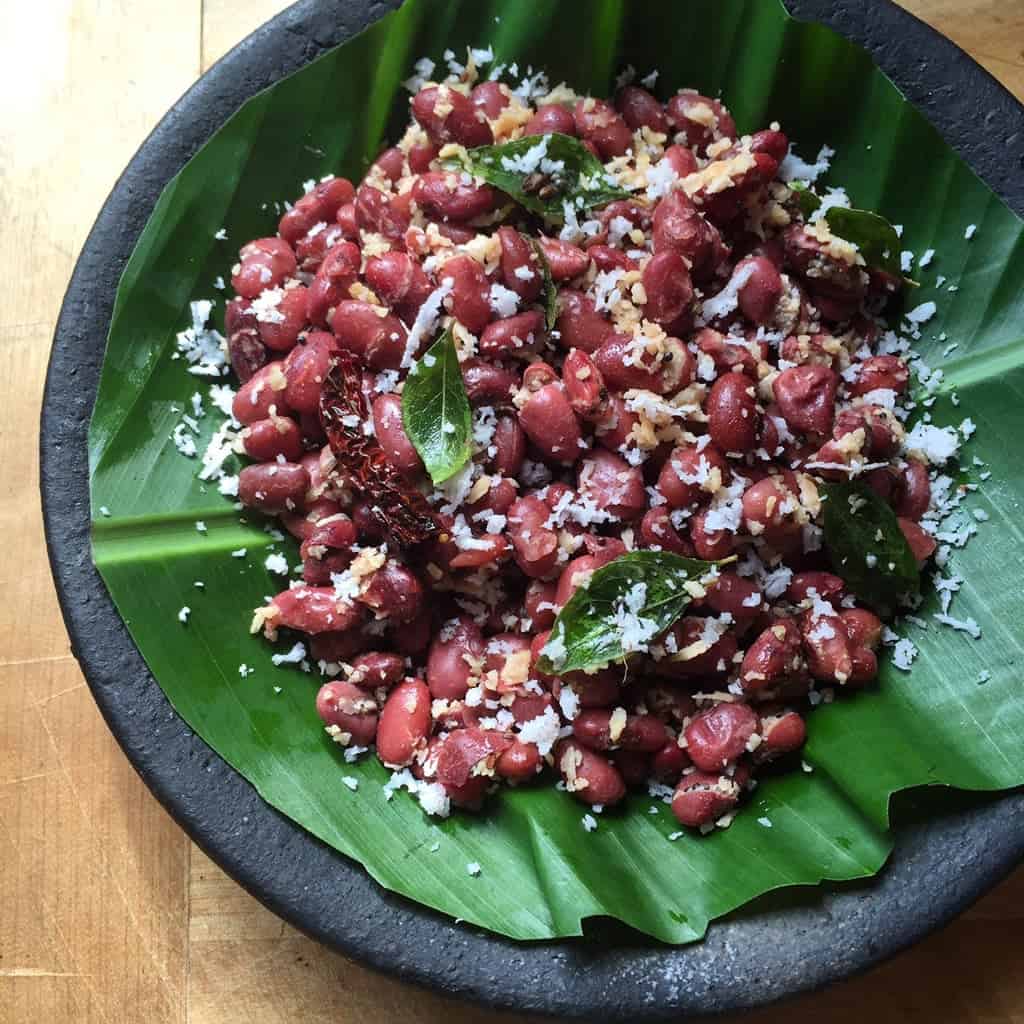 Pin
Indian cuisine has a rich variety of legumes. Stock up on two to three varieties at a time and keep rotating the type of legumes bought every month.
Other than the usual curries, add legumes to soups and salads to make them heartier.
10. Dals (Tur dal-22 g, Chana dal-17 g, Urad dal-24 g)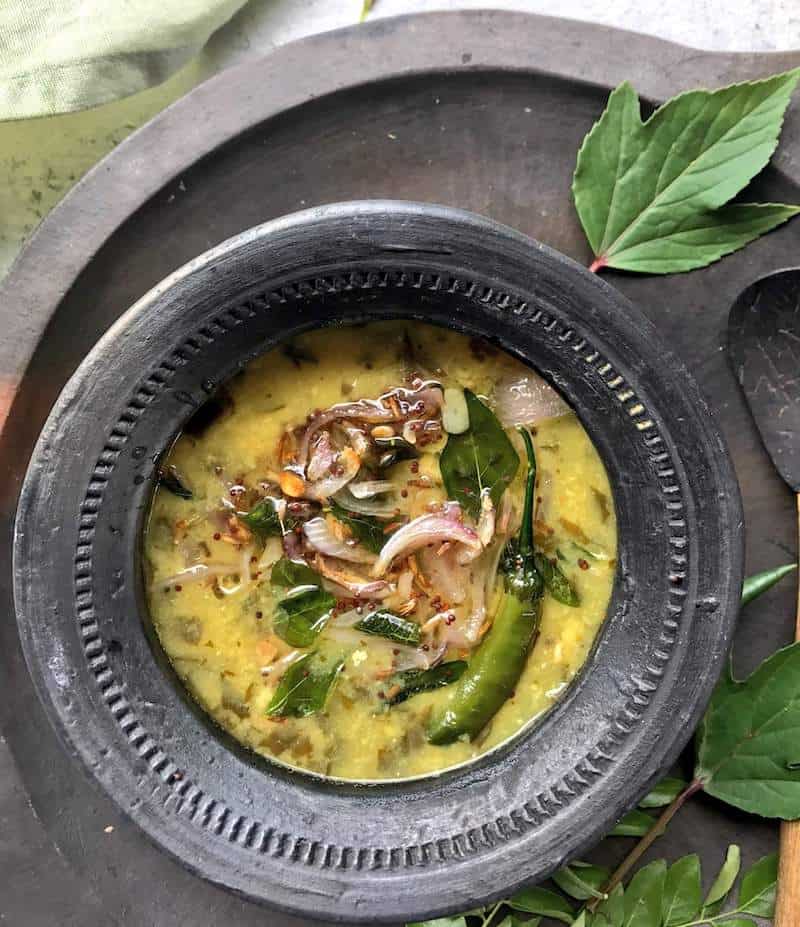 Pin
We use a variety of dals in our day to day cooking in India. The protein content varies depending on the type of dal.
If 30 grams of dry dal is used to prepare dal for one person, then it gives roughly 5-8 grams protein.
Dal can also be used to stuff parathas, make usili to go along with vegetables, prepare vadas and more.
The key to ensuring you get enough protein when not eating meat is to include some protein in every meal, be it breakfast, lunch or dinner.
Check out the easy to navigate and understand Protein Index . This will tell you all about the protein-rich vegetarian foods with the percentage of protein in them. Use these ingredients in your meal plans to make protein-rich dishes for yourself and your family. When you go shopping in supermarkets or stores, use the India Protein Score to choose the most protein-rich packaged foods.
You can see that it is not tough to get adequate protein even when on a vegetarian or plant-based diet. The key is to be well informed and put the information to use in planning your daily meals.
[This post has been written in collaboration with RighttoProtein.com]