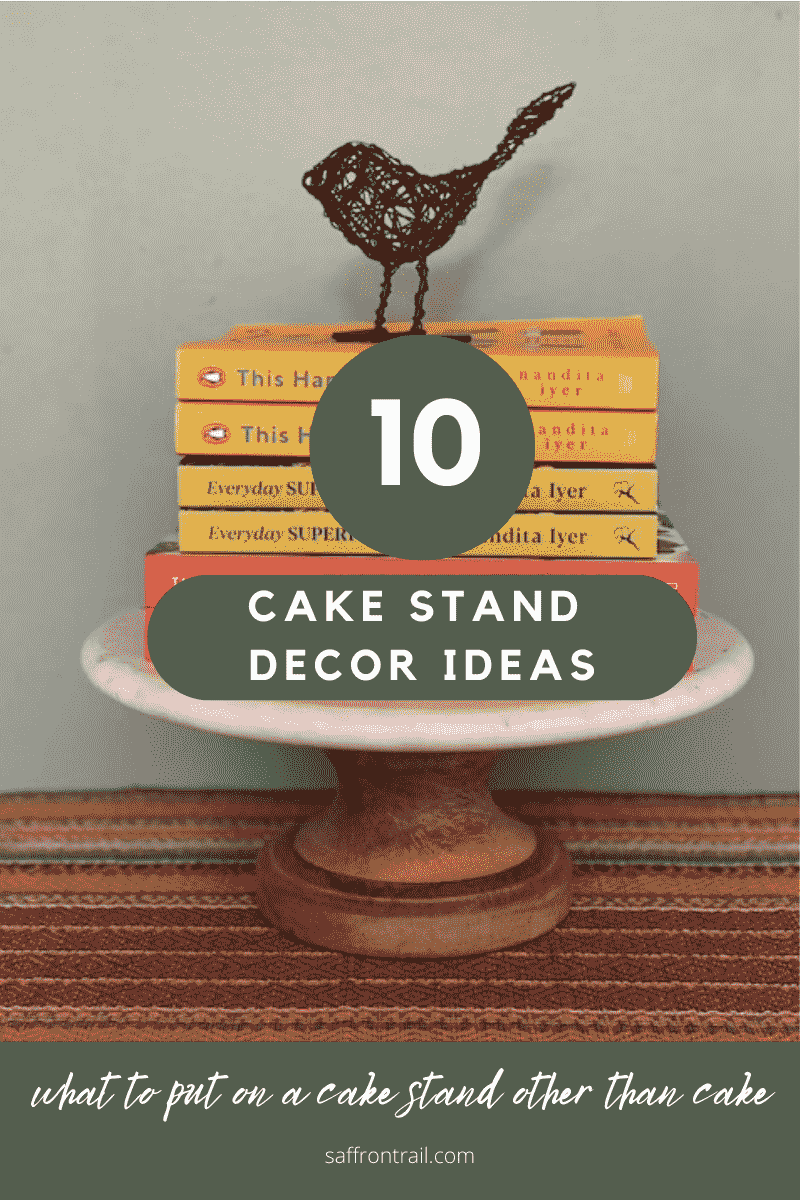 Simple and beautiful cake stand decor ideas or what to put on a cake stand other than cake.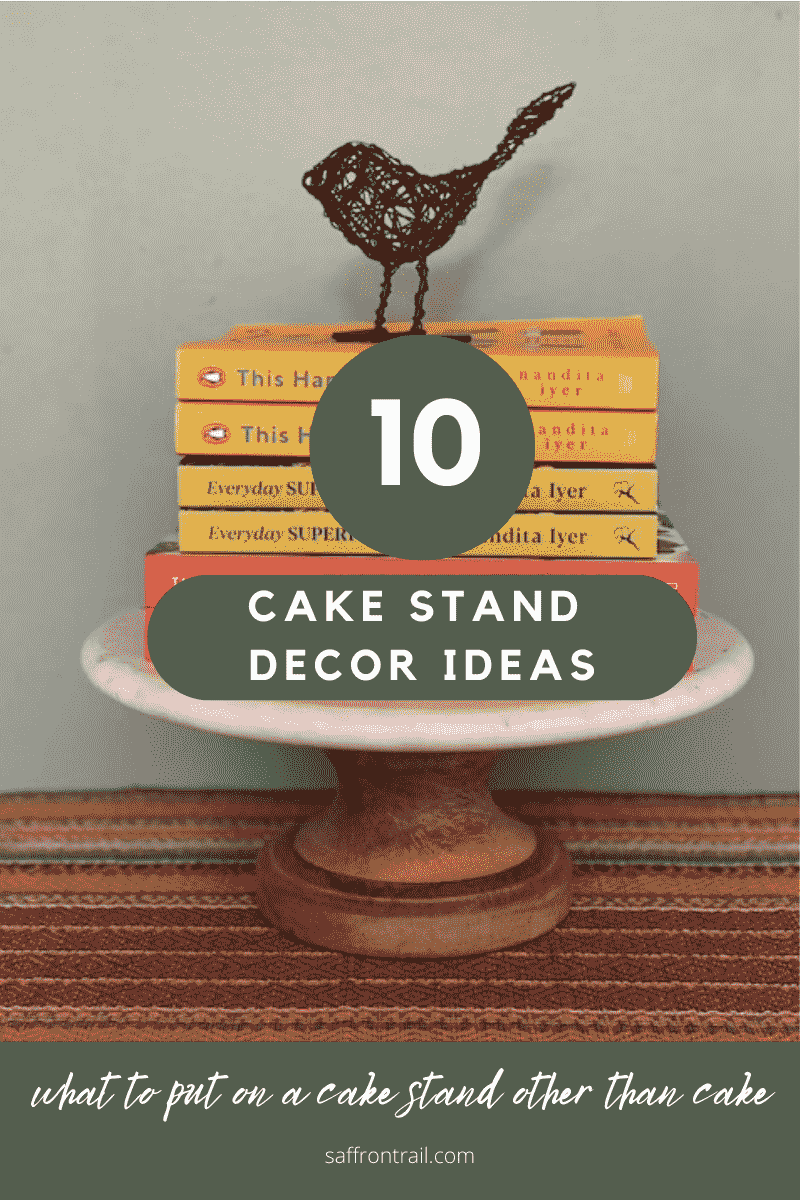 Pin
Confession.
I may have succumbed to buying a cake stand or three after being enamoured by the beautiful tables set in Downton Abbey for tea. Mrs Patmore and her pound cakes, biscuits, scones, sandwiches and tea. Wonder why she was called Mrs when she was single, though.
Pin
Unfortunately, there's no Mrs Patmore in our lives to keep our cake stands piled with cakes and assorted goodies. But the good news is that the cake stands aren't a waste of money. They are a perfect blend of aesthetics and functionality, not to mention how versatile they are.
I like to use cake stands for decor around the home and of course, when there is cake, they can always be brought back into service.
So here's my list of 10 cake stand decor ideas that you can use in your home.
Pin
Display your favourite books on the coffee table or sideboard. If you are an author, then display your own books. After all, shameless self-promotion starts at home.
Pin
2. Cake stand as a plant stand. If you have a few water plants in small bottles, keeping them together on a cake stand makes a more impactful display than keeping these bottles stand-alone. This idea also works with tiny pots of succulents.
Pin
3. To organize perfume bottles on your dresser
Pin
4. Condiment station on the dining table. Place a lazy Susan on top of the cake stand and place your everyday condiments such as salt, pepper, pickles and herbs on this arrangement for easy access while eating.
5. In a corner of your kitchen counter to hold bottles of oils, vinegar etc.
6. As a table centrepiece with tealights in pretty glasses. This is also perfect for festive decor during Diwali. Sprinkle marigold petals all over the surface of the cake stand and place 6-8 terracotta diyas (oil lamps) on it. Add a drop of frankincense essential oil to each diya and light it up in the evening for a gorgeous display of gently flickering oil lamps.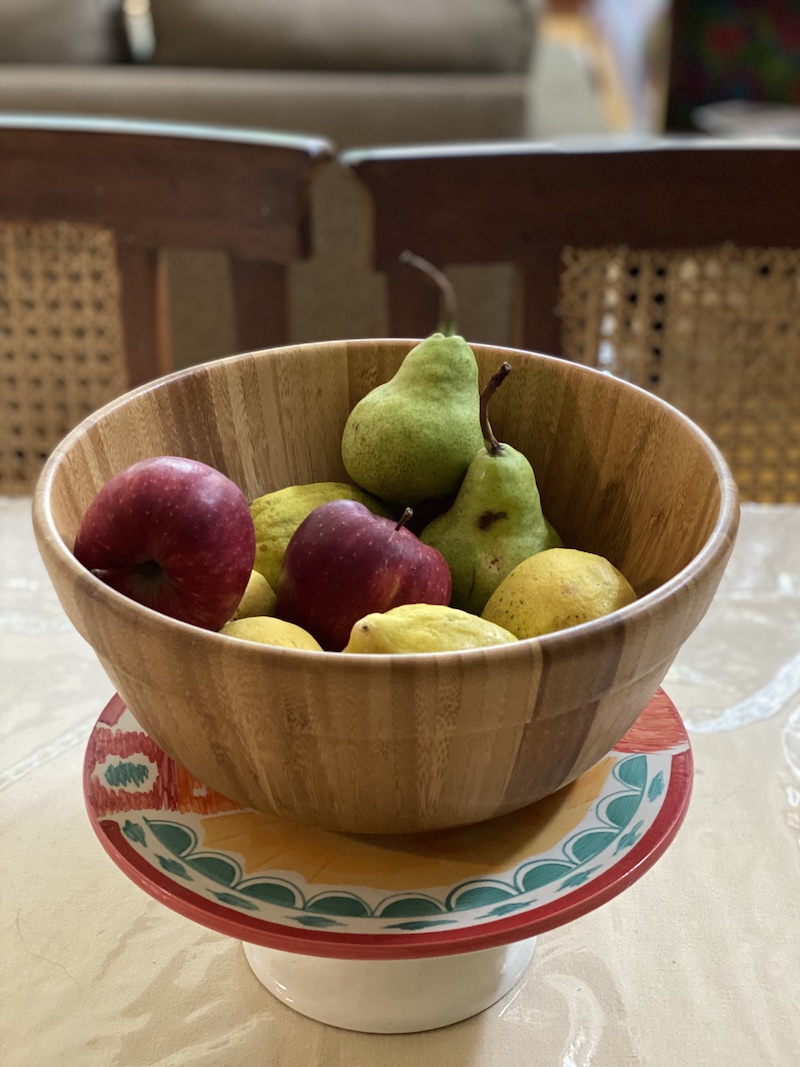 Pin
7. To hold a glass or wooden bowl full of seasonal fruit. What you see is what you eat after all.
8. A white marble cake stand can be placed on a console table as a catch-all to keep keys, wallets, cards etc. when you enter the house.
9. Multitier cake stands also work great in bathrooms or on a dressing table to hold nail paints and small items of make-up.
10. Use a cake stand on a buffet table to give height to some items or plates, and to break the monotony of the landscape.
Pin
Even the Dowager Countess of Grantham, Violet Crawley will approve of these ideas.
Check out some of the cake stands I like on my Amazon store.
Here are some more cake stands I loved from popular decor brands in India.
Pin
Also, check out: 21 Easy Tea Cake Recipes you will love
Before You Leave…