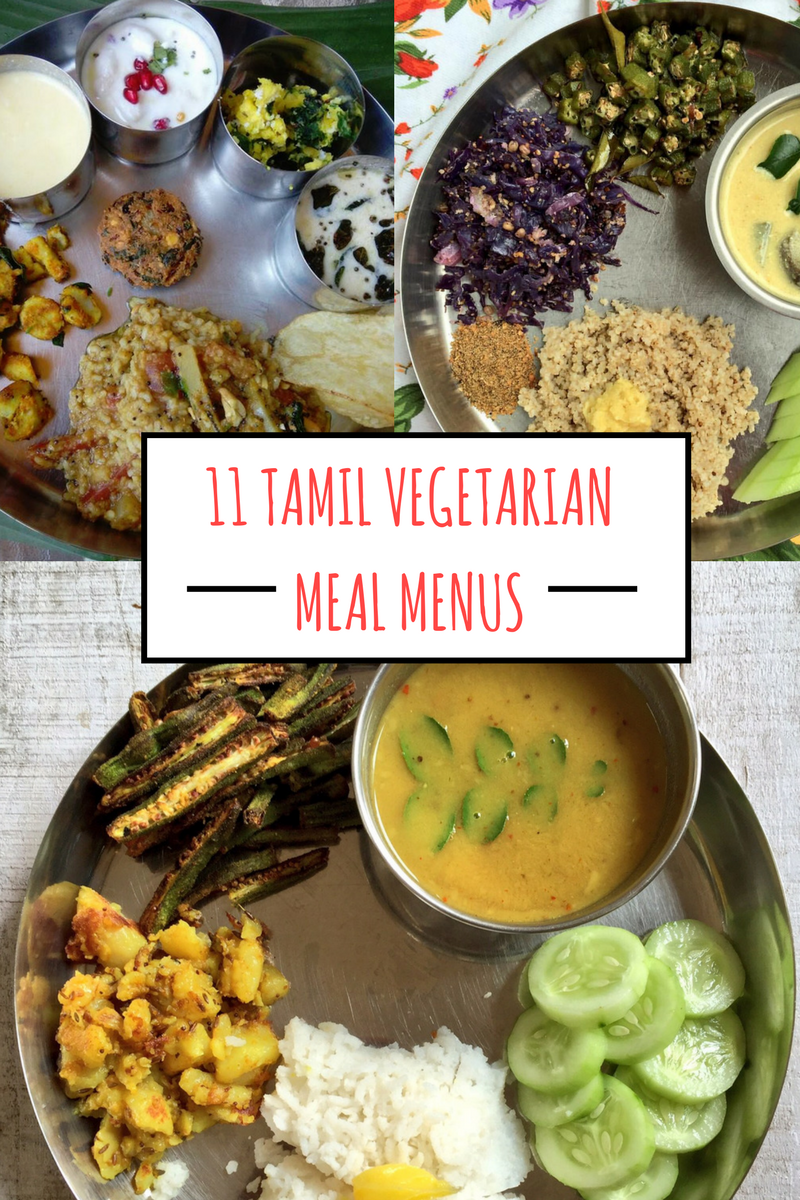 A compilation of 11 Tamil Vegetarian Lunch Menus | Tambrahm lunch menus with links to recipes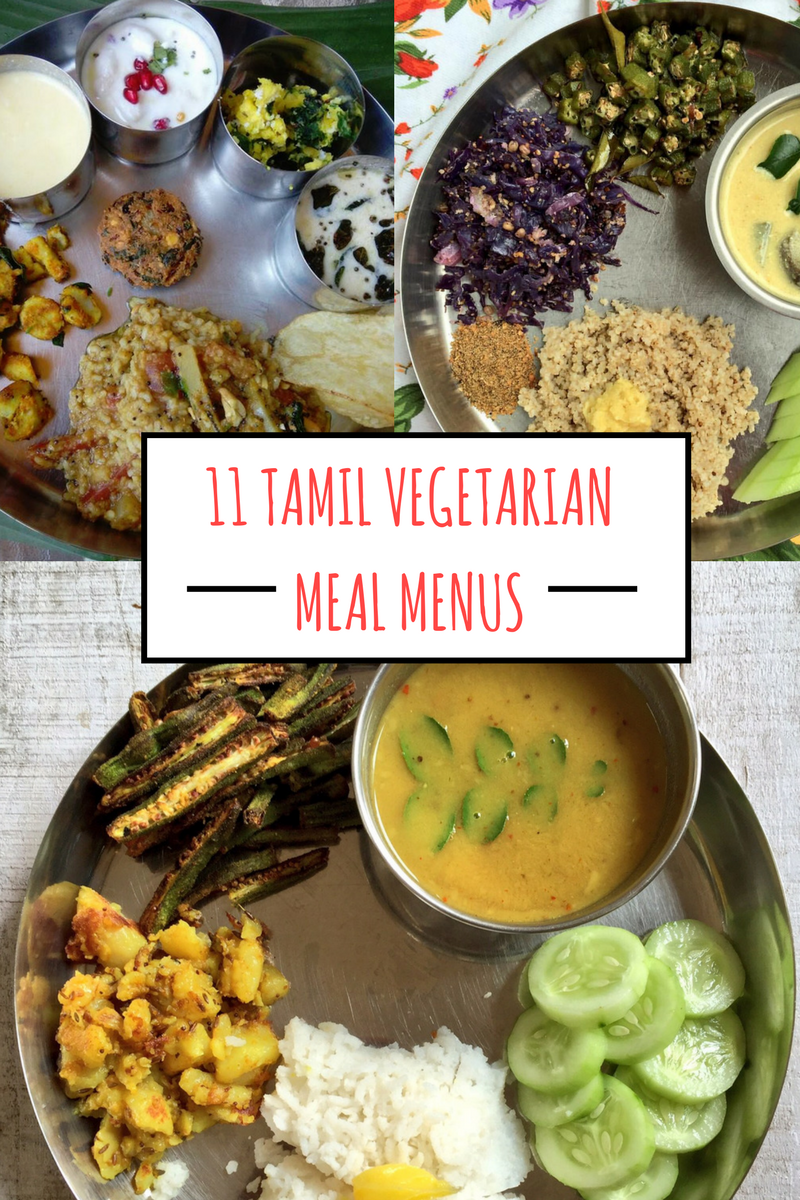 This post is thanks to all the encouragement received by my Full-Meals project on my Instagram and Facebook. I've compiled here for you 11 menus comprising traditional Tamil vegetarian dishes. Some of them are classic combinations like Avial-Arachuvitta Sambar and some others are my own favourites. All these Tambrahm lunch menus can be served with rice or cooked millets.
This menu is not written in stone. Feel free to mix and match as per your liking and availability of ingredients. 
Tambrahm Lunch Menus
Menu 1
Menu 2
Menu 3
Menu 4
Menu 5
Menu 6
Menu 7
Menu 8
Menu 9
Menu 10
Menu 11
I'd love to know if you try out any of these Tambrahm Lunch Menus. Share it on Twitter / Instagram and tag me @saffrontrail 🙂
Like what you see here? Stay connected with me on Instagram, Facebook, BlogLovin' and Pinterest.