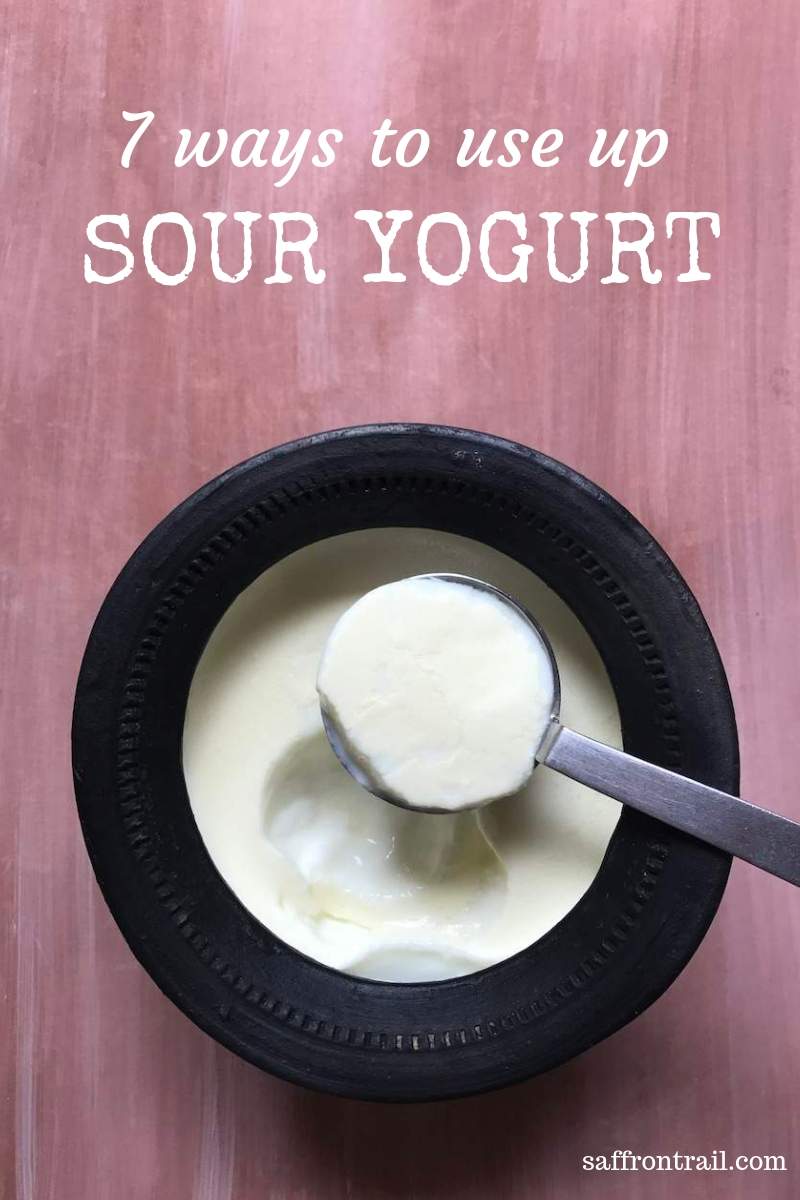 How to use sour yogurt
I'm a yogurt snob. The dahi (yogurt in Hindi) set at home should have a clean, fresh taste, almost (naturally) sweet. The overly sour taste in yogurt is a complete put off for me, especially when I want to have a cup of plain dahi along with my meal.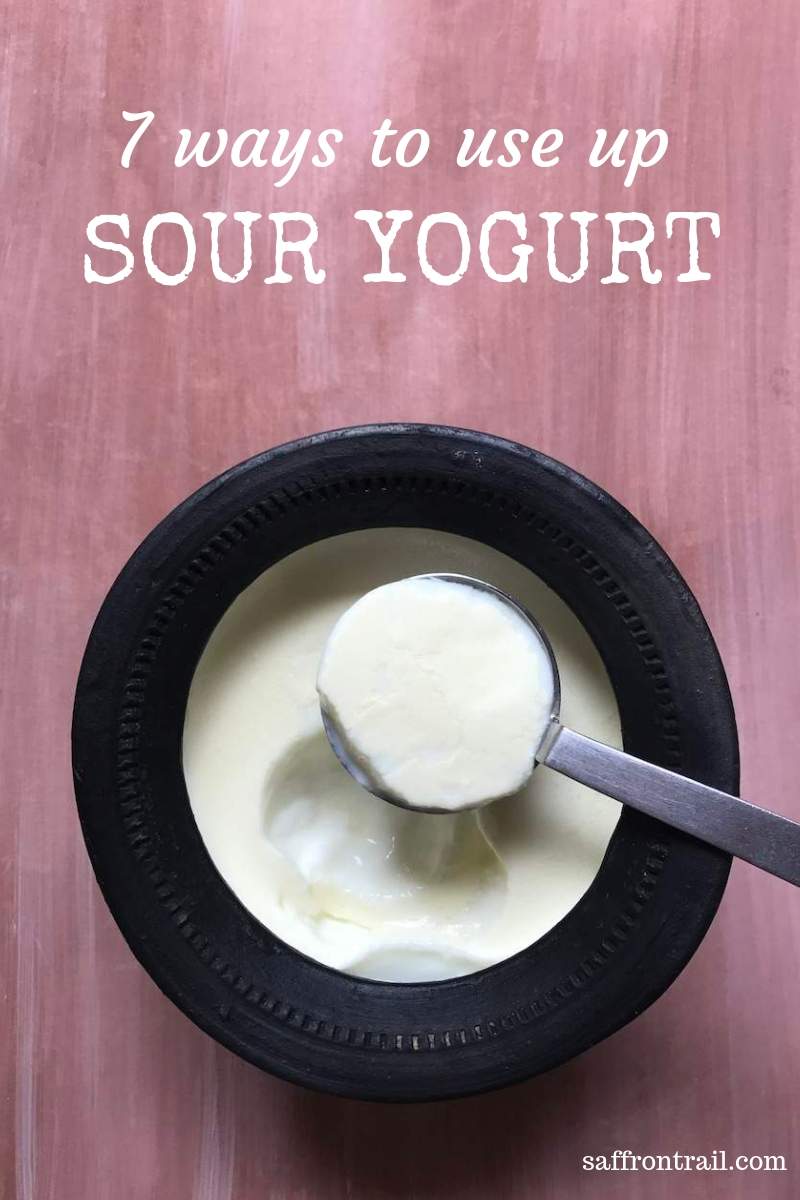 Troubleshooting sour yogurt
An overly tangy yogurt could mean something is wrong with the bacterial strain, either they are too many in number, or the initial number of colonies in the culture was too much to start with. It could also happen when the yogurt is left to set for a longer period of time, so the bacteria get more time to do their work, releasing more lactic acid. This can also happen at a higher room temperature or the starting temperature of the milk itself.
These days batch after batch of my homemade yogurt has an overly sour taste to it, despite all precautions.
I ensure that the milk is not too hot when I'm mixing in the culture. I add just a tiny spoonful of the original yogurt so I am not introducing too much culture. I've even tried getting fresh yogurt from neighbours for the setting process. And the milk is the same that I have been using for a while – fresh, organic, whole-milk from a nearby farm.
Plus, I wait on the sidelines like an eagle and whisk it into the fridge as soon as it is set. And nothing seems to set the problem right.
Also read: Tips to set yogurt in winters
In the meanwhile, I am thinking of ways and means to use yogurt that is too sour to eat on its own.
Here are some of the ways I use sour yogurt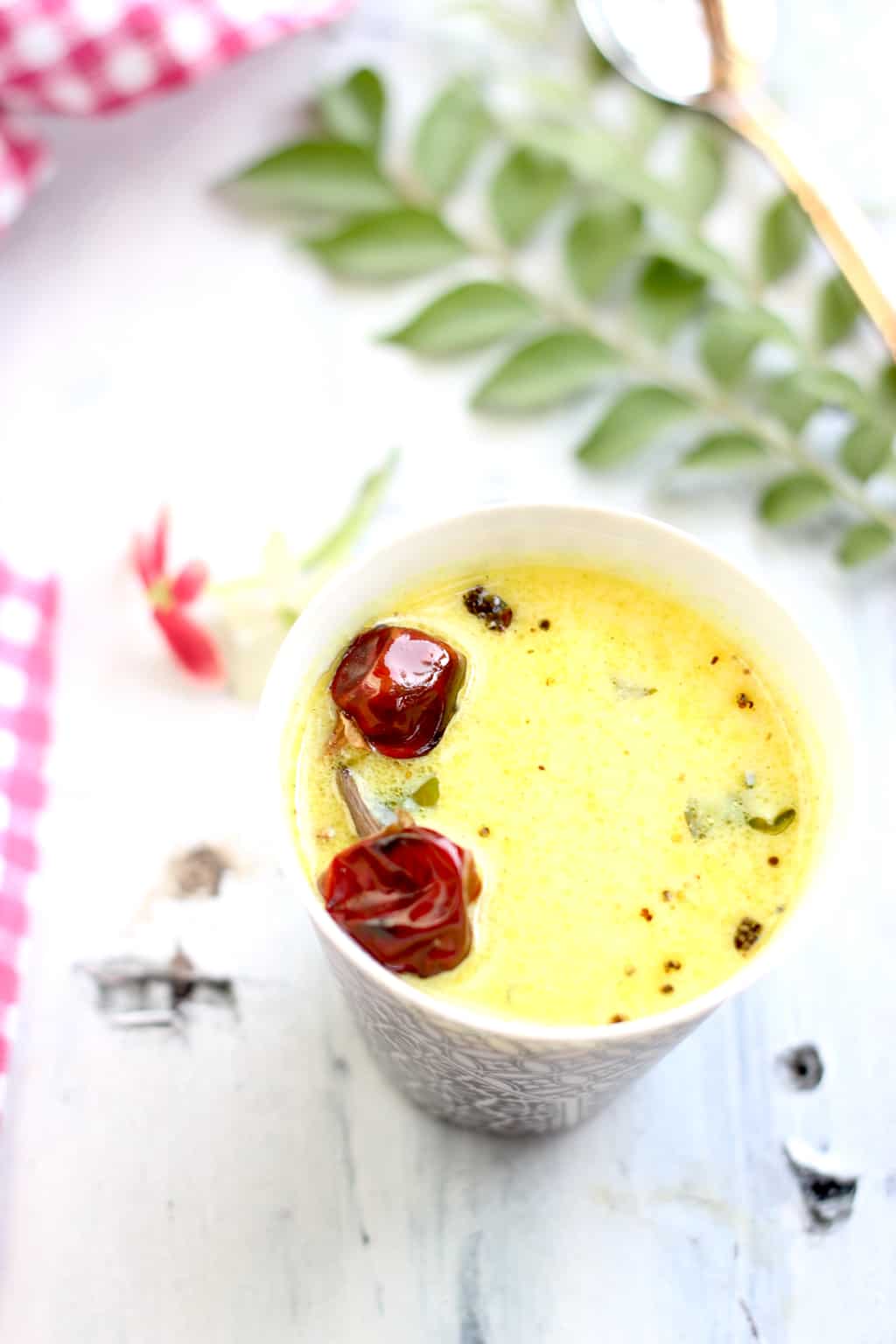 Kadhi – Whisk a spoonful of besan / chickpea flour well into the yogurt. Thin with enough water and bring this to a simmer with constant stirring. Add sugar and salt for seasoning. This helps cut down the sourness to some extent. A tempering of curry leaves, chopped green chillies, cloves (optional) goes into the simmering yogurt. Stir in a pinch of garam masala and turn off the flame, keeping the pot covered so that the tempering flavours infuse into the kadhi. This is best had with plain rice or with khichdi.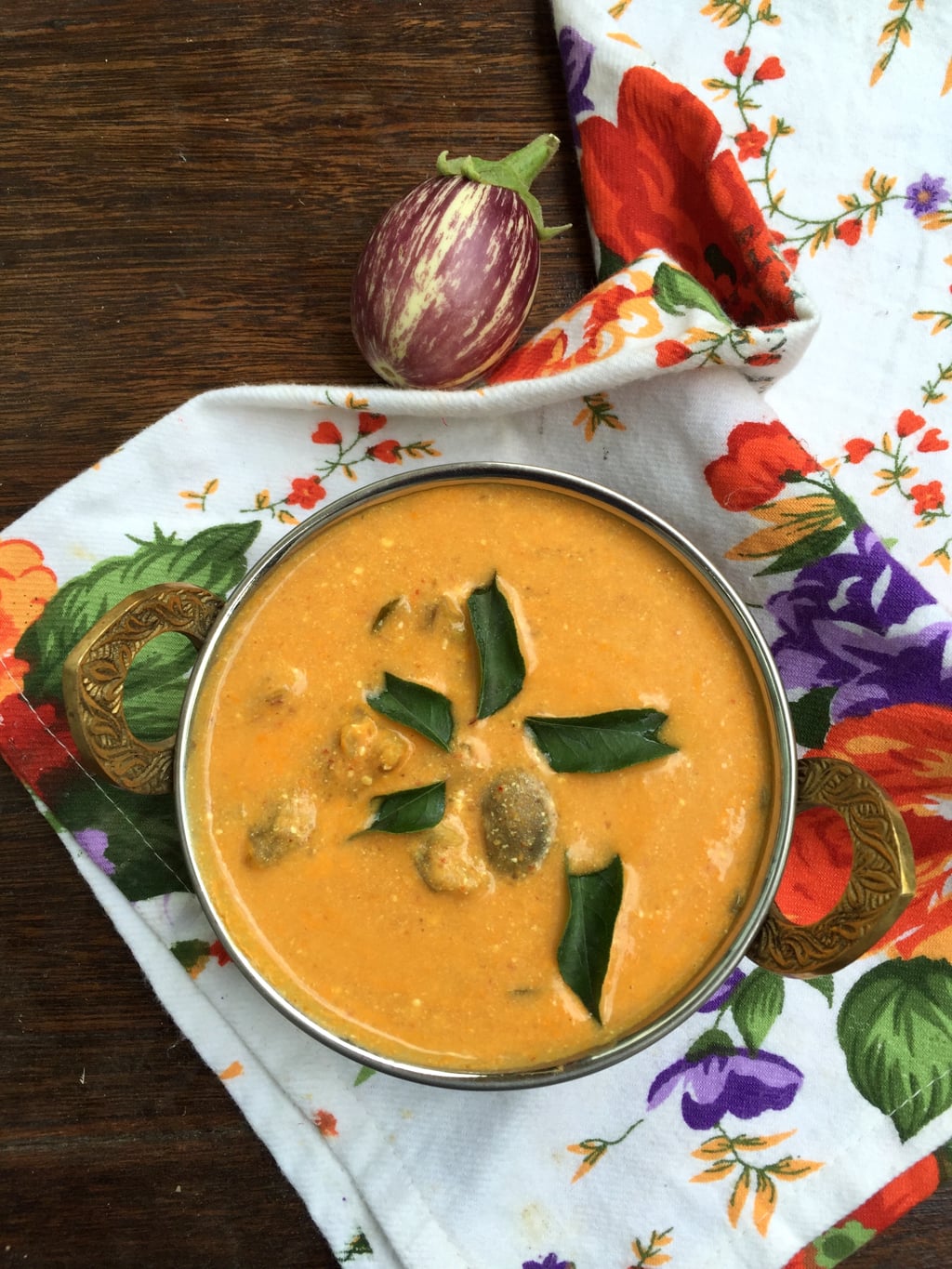 2. Mor Kuzhambu – The Tamil style kadhi, that uses paste of ground rice, coconut, red chillies and fenugreek seeds to thicken and flavour the yogurt. Vegetable like fried okra or cubes of pumpkin or even mangoes are an optional extra. There is also another variant of mor kuzhambu in which soaked tur dal and coriander seeds are ground along with coconut and green chillies. This paste is mixed into thinned yogurt and simmered until thick. This can be served plain or with a vegetable simmered in the sauce.
3. Masala buttermilk – Yogurt thinned with plenty of water and spiced adequately with crushed ginger, green chillies and a tempering of mustard seeds and curry leaves. This masala mor is seasoned with salt and sometimes a pinch of asafoetida is added. Thinning the yogurt with water and the addition of spices reduces the sourness considerably.
4. Instant dosas – Choose a flour or a mix or two flours from rice flour, rava (cream of wheat), wheat flour, all purpose flour, millet flour. Mix this into sour yogurt along with cumin seeds and green chillies, salt and fresh coriander. Add a pinch of baking soda dissolved in hot water to the thin batter and whisk vigorously. The baking soda reacts with the acidity in the yogurt to give you a frothy batter.
Make thin dosas by pouring ladleful of the batter on a hot tava such that it has a lacy appearance. You can also make instant uthapams by reducing the quantity of water used, and adding finely chopped vegetables like onions and tomatoes.
5. Curd rice – Cook rice to a mush with more than usual water. Once cooled, mash it with a ladle or by kneading the rice with your hand. To this, add one part yogurt and one part milk. The milk tones down the sourness considerably. Season with salt and mix it all together. Heat 1 tbsp oil, temper with mustard seeds, green chillies, curry leaves and transfer it over the prepared rice. Have it as it is or with a lime or mango pickle.
6. Gardening – If the yogurt is way too sour for redemption, dilute a cup of yogurt with 5 litres of water and use this to water your plants. It is said to provide good nutrition to your plants and soil.
7. DIY face packs or face masks – Use sour yogurt in DIY face masks. Combine 1-2 tablespoons of sour yogurt along with turmeric and besan or oat flour and apply all over face and neck (avoiding eyes of course). The lactic acid in the yogurt does wonders for your skin. You can use a mix of yogurt and honey alone too for a DIY yogurt face pack.
How do you use sour yogurt? Let me know in the comments below or start a conversation with me on Twitter.
—
To get all my latest recipes and news straight into your mailbox, subscribe to my mailing list here and get a free copy of my e-book specially put together for you – The Ultimate Salad Master Table that will have you making salads like a pro HERE
For more such healthy recipes, get my book The Everyday Healthy Vegetarian! Get all the info about my book and order it here.
Like what you see here? Stay connected with me on Instagram, Facebook, BlogLovin' and Pinterest.