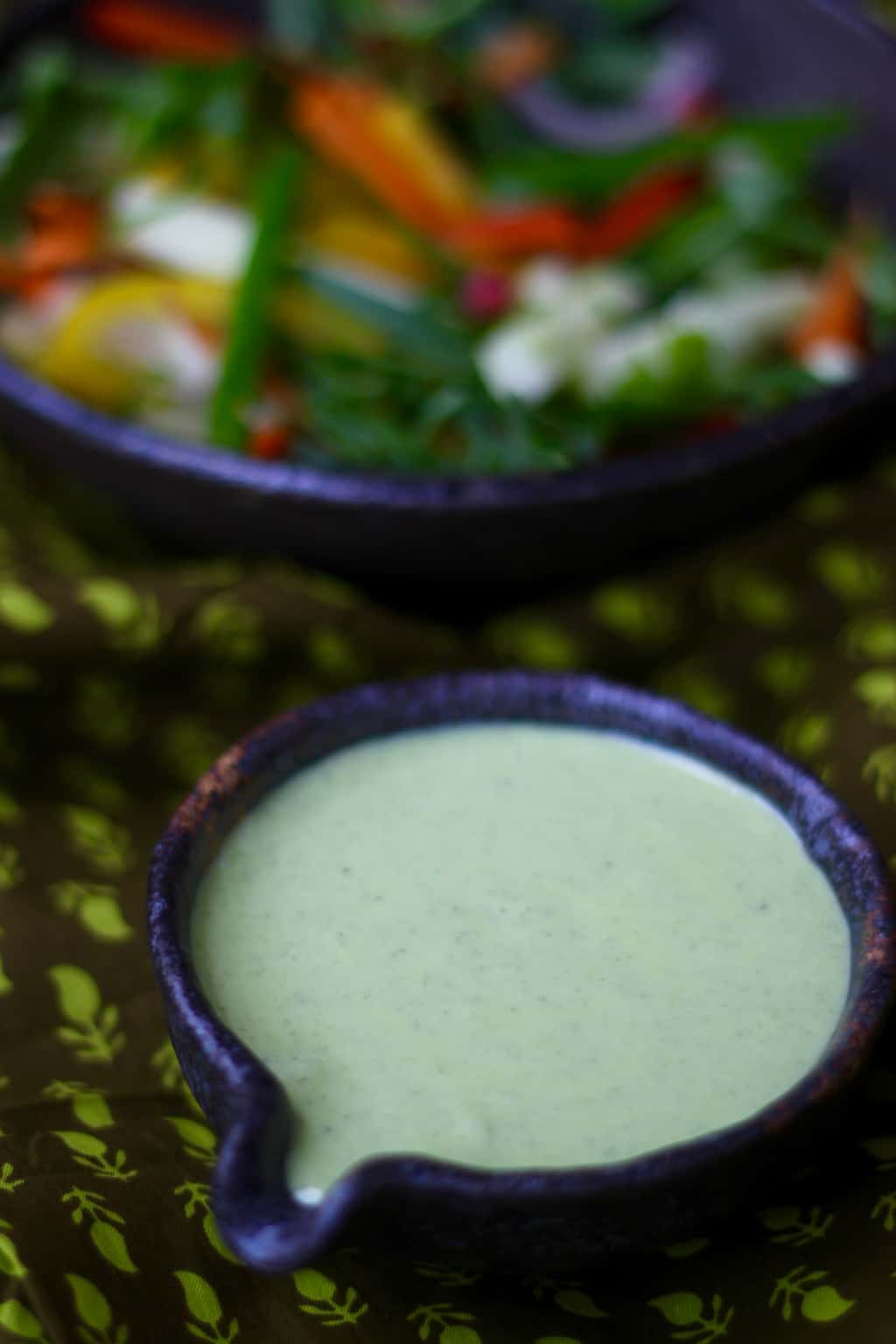 This Sour Cream Dip does not need much of a recipe but it is a great way to use up leftover sour cream.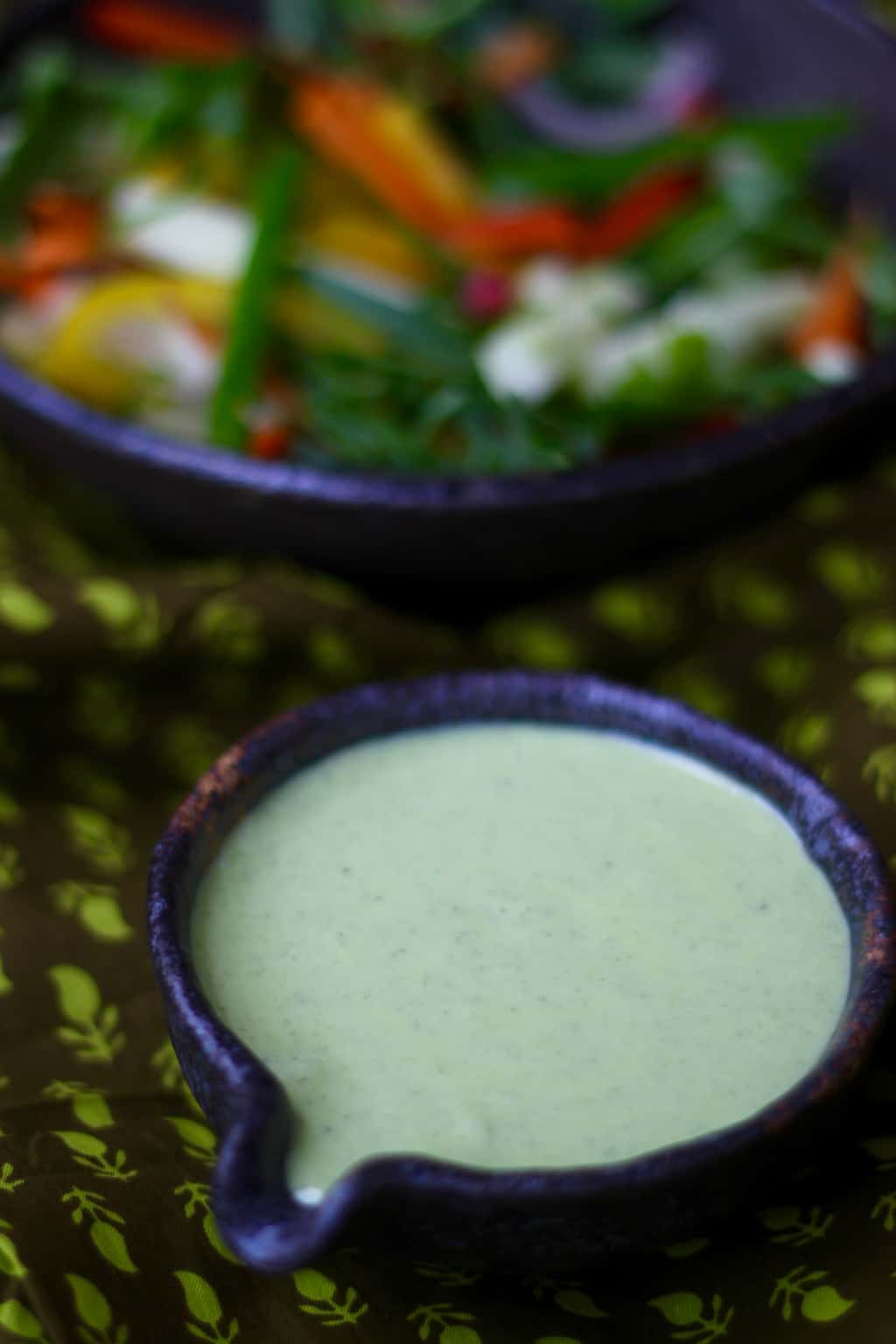 Sour cream gets sold in biggish tubs and when I buy this to prepare dips for a party, rarely does it get over at one go. It is easy to make sour cream at home by just skimming the cream that you get on top of the milk and then mix into it a bit of yogurt culture so that the cream turns into sour cream. However, I do end up buying a tub, when I'm cooking multiple things for a party and I don't have the time to make everything from scratch.
That's how I landed with this tub, after cooking a whole Mexican menu. This dip was a simple mix of sour cream and Pico's Mango Chilli sauce, if you follow me on Twitter, you know that I am a big fan of this sauce. I use it as a dipping sauce by itself, or mixed into sour cream and even to flavour vodka based cocktails. Goes perfectly well with Absolut India which is a Mango and Pepper flavoured special edition.
Coming back to this Green Sour Cream dip which is a dip / dressing, it is most refreshing for the summer. I wouldn't call this a super healthy or low cal dressing, because it is not one. But it is surely delicious for the tiny bit of time it takes to get ready and a great match for any vegetables you would want to dip into this or dress up.
Coming up soon is a recipe to put this sour cream dip to use as a fantastic summer salad dressing, so stay tuned!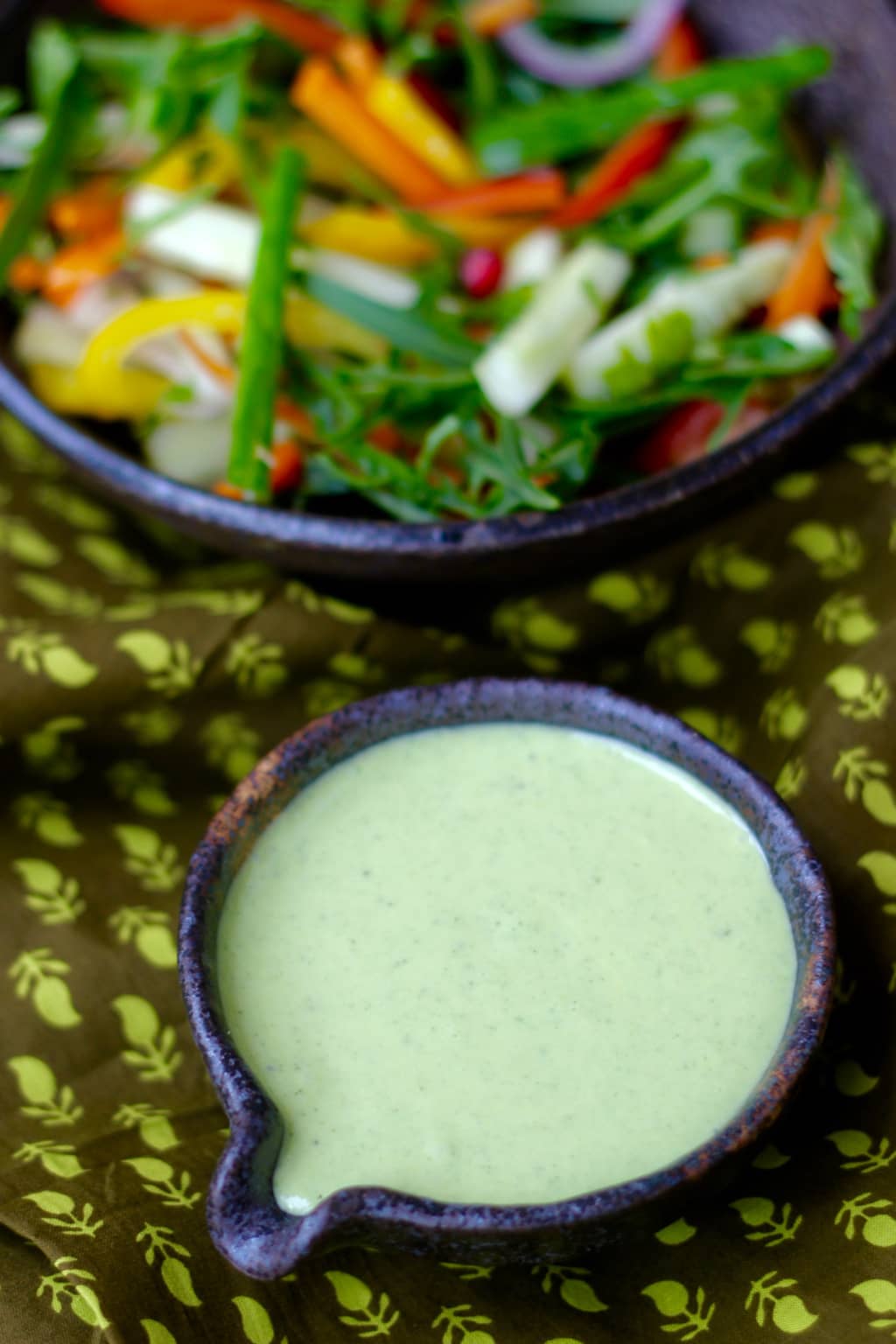 Sour Cream Dip
This Sour Cream Dip does not need much of a recipe but it is a great way to use up leftover sour cream. Ready in less than 10 minutes, it makes a fabulously fresh tasting dip or even a salad dressing!
Ingredients
1

cup

coriander

finely chopped

1/2

cup

mint leaves

fresh

1 - 2

cloves

garlic

1

green chilli

(optional)

1

cup

sour cream

1

tbsp

extra virgin olive oil

1

tbsp

honey

1/2

tsp

salt

1/2

tsp

white pepper
Instructions
In the small jar or a mixer or a Nutribullet, blend the coriander, mint, garlic and chilli with 2-3 tablespoons of sour cream and olive oil to a fine puree.

To this add the remaining ingredients and blend until you get a smooth dressing.

If you want a short cut to this already quick recipe, blend the sour cream with a good tablespoon of a green chutney like this one, et voila, your green sour cream dip is ready!
Serving suggestions
As a dip for cruditxe9s or quesadillas

As a dressing over finely chopped salad vegetables

As a dip for any appetisers like potato wedges etc.