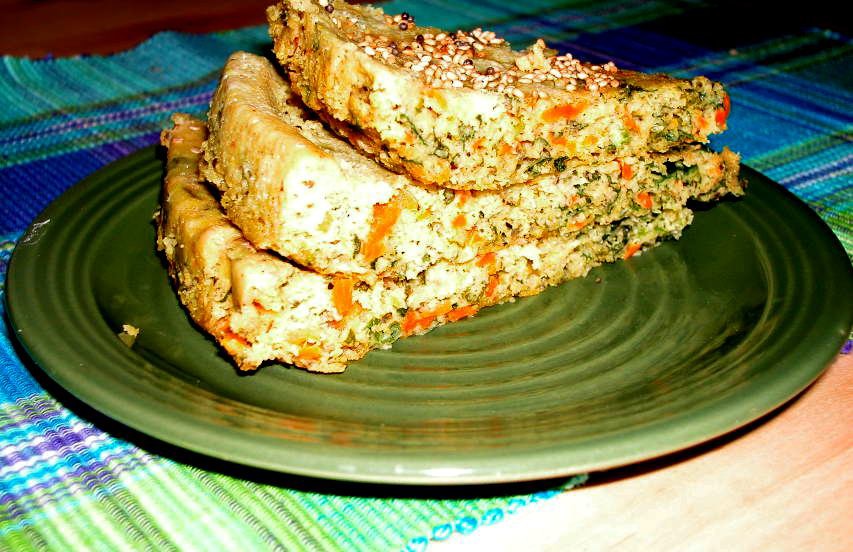 Recipe for Handwo: A Steamed Lentil dish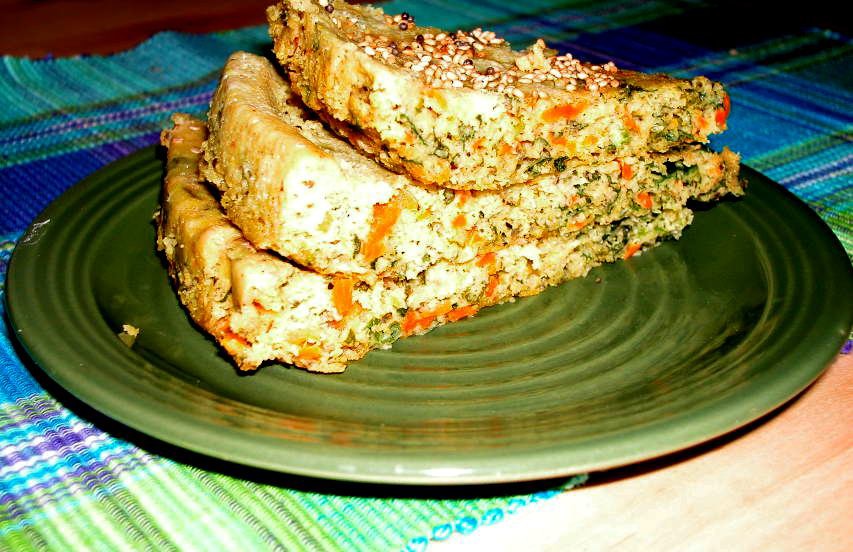 Handwo is a savoury rice and lentil cake that is served as breakfast or a snack. This recipe hails from the state of Gujarat in Western India.
The rice and lentils are soaked, ground and fermented. The batter is then fortified with vegetables, spiced and steamed. The result is a beautiful savory cake, very high in protein and fibre, low in fat and absolutely divine to taste.
For all the plus points, handwo does need a fair bit of preparation-which is best left to the weekends.
Let me run you through the ingredients- and don't let the long list bog you. I'm sure most of the ingredients can be found in the pantry of an Indian kitchen / or easily available in an Indian store.
More vegetarian recipes from the state of Gujarat
Pudla – Savoury crepes made using chickpea flour
Methi na dhebra – rustic flatbread
Fajeto – Ripe mango and yogurt curry
Recipe for Gujarati Handwo - Steamed lentil dish
Handwo is a savory rice and lentil cake that is served as breakfast or a snack. This recipe hails from the state of Gujarat in Western India. It is usually served with some green chutney and is a filling breakfast.
Ingredients
1

cup

rice

1/4

cup

chana dal

1/2

cup

moong dal

1/2

cup

tur dal

3

green chillies

1

inch

ginger piece

finely grated

1/2

tsp

baking powder

1

tsp

baking soda

1/2

cup

yogurt

(preferably sour)

1/4

tsp

turmeric powder

1

tsp

salt
Vegetables:
3/4

cup

grated carrots

3/4

cup

grated cabbage

1 1/2

cups

finely chopped spinach

3/4

cup

peas
For tempering:
1 - 2

tbsps

sesame seeds

1

sprig

curry leaves

1

tsp

mustard seeds
Instructions
Rinse the rice in water 2-3 times and soak in sufficient quantity of clean water.

Mix the three lentils together, rinse them with water 2-3 times and soak for 5-6 hours.

Drain the soaked dal and rice and grind the rice with the green chillies into a smooth paste. Remove into a big bowl. Add the sour yogurt to this mixture, stir well.

Fermenting: Keep the bowl tightly covered and keep in a warm place overnight. The bowl has to be large enough, because the batter will rise due to fermentation.

To prepare handwo, take the fermented batter. Add the veggies, salt, turmeric, grated ginger. Give the batter a good stir. You can taste at this stage to check for salt and spices. If you want it spicier, you can add some red chilli powder.

Grease a microwave safe round pan. Pour the batter into it. Microwave at 80% power for 12 minutes or until a tester comes out clean. Alternatively you could use a steamer for 15 minutes or so. I used the microwave and it was very fast and came out clean.

Once done, remove and cool for 5 min. Keep a plate to cover the pan, invert the pan so that the cake comes out neatly onto the plate. Cut it into 8 large wedges.

Heat the oil, add the tempering ingredients. Once the sesame seeds turn golden, remove from flame. Garnish the handwo wedges with the tempering. You can even slow roast the handwo slices in this tempered oil until the outer layers turn golden and crispy.
Notes
Note:
The veggies are optional- but they give it a great crunch and make this a much healthier breakfast.
You can eat it just like that but you could serve it with green chutney. Here's my recipe for green chutney.