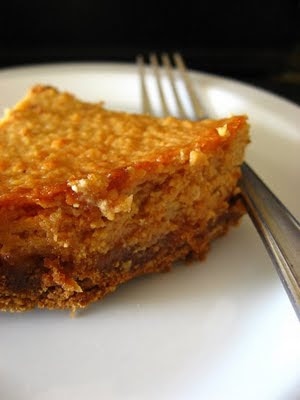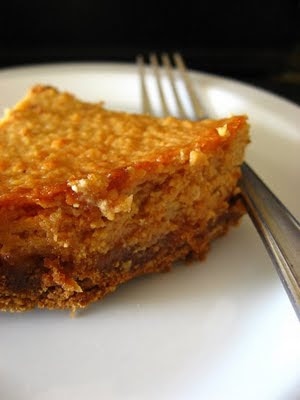 When I say easy apple cheesecake or apple pie, I mean every word of it.
The easy apple cheesecake doesn't ask for much- just 6 ingredients, all of which I guarantee you'll find at home. It uses paneer (smirk if you like) and none of the fancy schmancy cheeses that are forever out of stock in the supermarkets!
This is one 'cheesecake' you must try when apples are in season. It is minimalistic and very simply highlights the apple flavour without much ado. You can put this together if you have 15 minutes, 3 apples and a litre of milk on hand. I'm not kidding you. I find this taste far far superlative to the regular apple pie which is not only more labour intensive but also flour calorie intensive.
Apples in bakes come a close second for me after bananas. I have some three regular apple cake recipes that I like to use when I find some apples languishing in the refrigerator and I'm in a good mood to rescue them from dying a slow death. However let me not talk of morose things like death, when there's such an interesting recipe to share.
One of my best friends is a Marwari and once again I must say the Marwari ladies are a very creative lot – often indulging in very innovative pursuits, not excluding cooking. This recipe was passed on to my friend by her relative – an Indian version of an apple cheesecake or you can call it an apple pie. If you serve this up at your next party, I can guarantee that your guests may forget you but will never forget the taste of this absolutely yummy piece of cheesecake. I've made this just once which was quite a few months ago – but I can't wait to make it again.
Equipment:
6-8 inch pie plate
Easy Apple Cheesecake
This apple cheesecake / pie uses just 6 ingredients and 15 minutes of your time. Try it once and it will be your go-to bake when apples are in season.
Ingredients
200

grams

Marie biscuits

Digestive or McVites

1

tbsp

butter ghee

melted or

3

apples

- peeled , cored , sliced ( I used Shimla )

1

litre

milk paneer

regular cow ' s to make

2

tbsps

sugar

1

tsp

cinnamon

powder
Instructions
Preheat oven at 200xb0 C.

Crush the biscuits coarsely in food processor along with melted butter or ghee. Line this on the bottom and sides of a pie dish, pressing firmly with your fingers or the bottom of a cup / glass.

Place this in preheated oven and bake for 10 minutes at 200C. Remove and let cool till the filling is ready.

Heat one litre cow's milk till it comes to a boil - turn flame to sim. Add up to one tbsp vinegar or 1/2 cup curds to curdle the milk. Stir around until the separated water (whey) is clear and light green. Filter out the solids, pressing out as much liquid as you can. The filtered soild is the paneer to be used in the recipe. (this can be prepared in advance)

Next, puree the sliced apples and when its almost done, add the paneer, cinnamon and sugar to get a smooth puree of apple and paneer. Add sugar depending on sweetness of apples.

Turn this puree into the baked crust, smoothen out and bake for 45 minutes or so at 180xb0 C - until top is golden and the cake is nearly firm.

Cool in the refrigerator for a few hours and serve as it is or with some vanilla ice cream.
Notes
Do try out this easy version of apple pie / cheesecake, and let me know how you liked it in the comments below 🙂