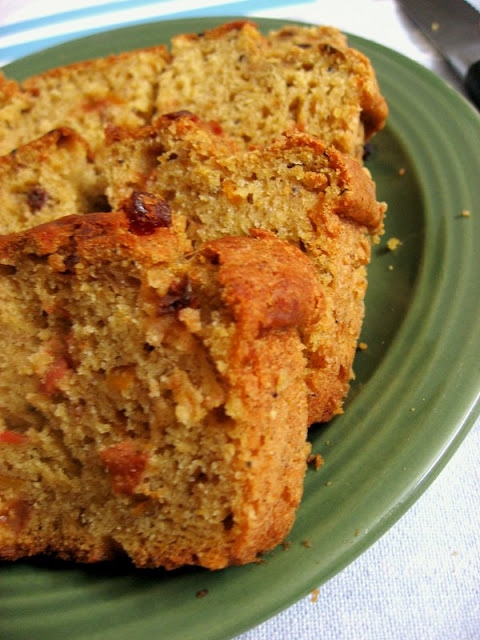 Recipe for a simple pumpkin date cake – that is perfect for tea time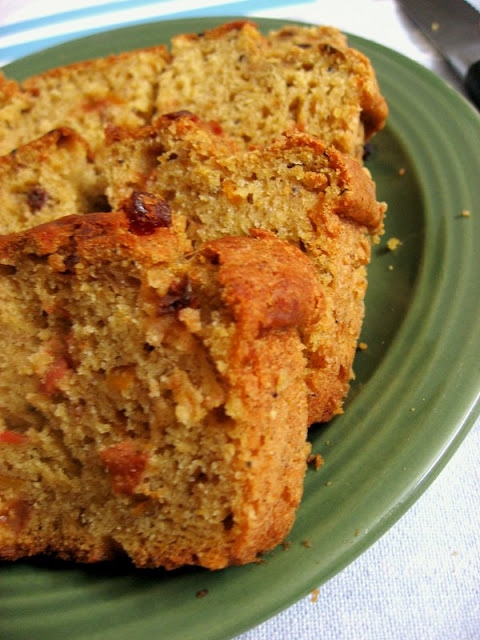 Since Christmas, actually since December, I've been on a baking spree and the reason is a certain person – a young woman who is here to take care of my son for some hours each day – it has freed some hours to do the things I like or to do just nothing – which was completely impossible for the last one year since Atri was born. So I'm back to baking for the few friends I have here, for my wonderful neighbouring aunty-uncle and for my little one of course. He is quite the foodie and shows sincere appreciation for everything his mom cooks up. After devouring a carrot-banana cake on his first birthday, he quite liked it that he got a new cake to eat on his 13th month birthday. The rum-soaked Christmas cakes I baked was out of bounds for him as I didn't want him getting hooked on to Old Monk this early in life – although some of my relatives and friends think otherwise.
He has been eating pumpkin puree since he started on weaning foods six months ago, hence the familiar taste of pumpkin in this cake along with iron-rich dates that play the role of natural sweetener, replacing most of the sugar in this pumpkin date cake. Hope you and your little ones enjoy this.
If you love tea cakes, also check out my favourite Slam Bang Coffee Cake!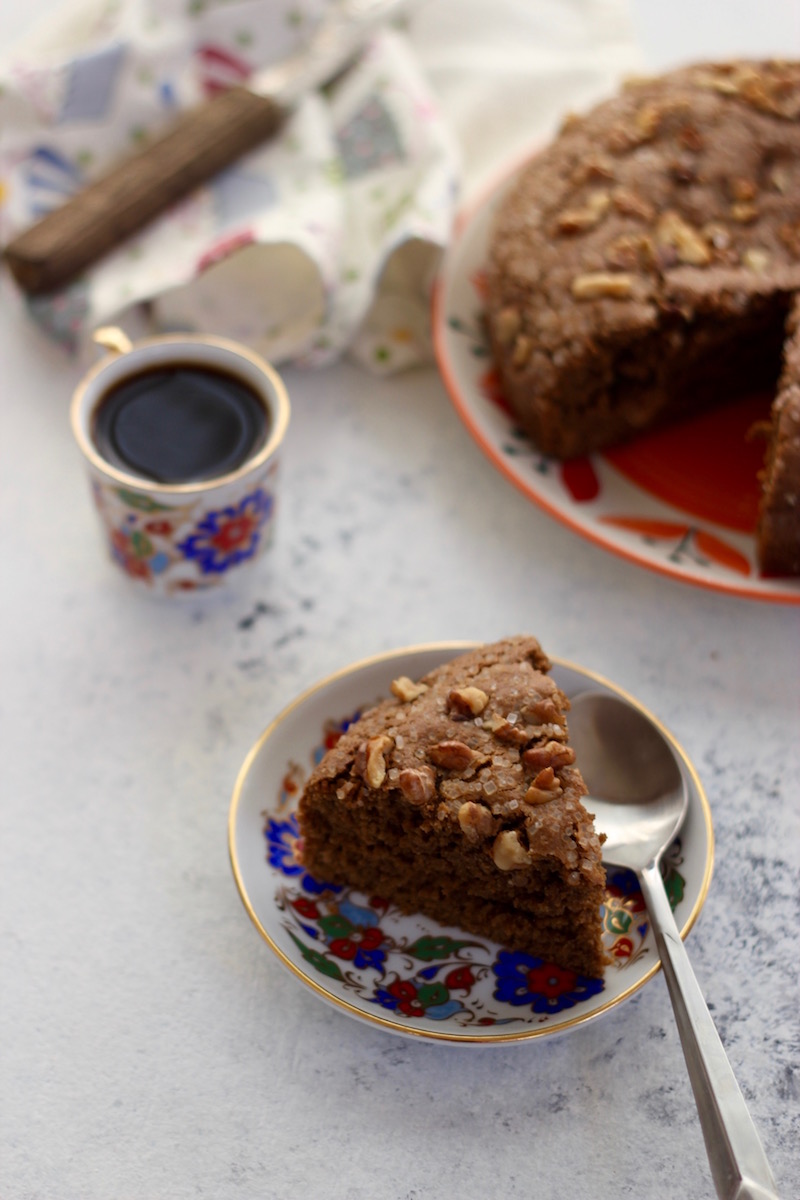 Pin
You'll also love this BEST Banana Bread with Oat flour
How about this super moist eggless apple cake with a secret technique that keeps it soft as ever!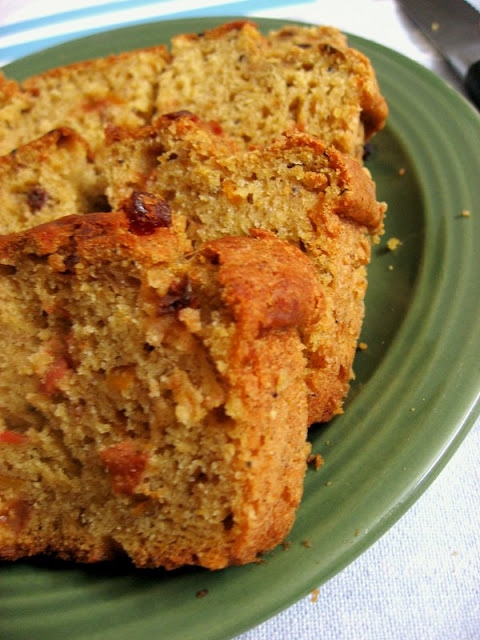 Love pumpkins? Are pumpkins in season now in your part of the world? Check out my best pumpkin recipes for sweet, savoury dishes, and curries too!
Pumpkin Date Cake
Combining the goodness of yellow pumpkin and dates in this eggless pumpkin date cake is perfect for kids' lunchbox or a tea time guilt-free treat.
Ingredients
2

cups

yellow pumpkin cubes

10

dates

soaked in water overnight

1/4

cup

vegetable oil

1/3

cup

brown sugar

2

tbsps

yogurt

1

tbsp

vinegar

1/4

cup

milk

1

tsp

vanilla extract
Sift the following together:
1.5

cups

Plain flour

(or 1 cup plain flour & 1/2 cups whole wheat flour)

1

tsp

baking powder

1/2

tsp

baking soda

1

tsp

cinnamon

powder

1

tsp

ginger

powder
Instructions
Pressure cook the pumpkin cubes with the soaked dates with 1/4 cup water. Squeeze out the seeds from the cooked dates (if using dates with seeds). In a mixer jar, puree the pumpkin and dates. You'll get roughly 1 cup of thick puree.

Preheat the oven at 180 Celsius.

Mix the pumpkin date puree, oil, sugar, vinegar, yogurt, milk and vanilla extract in a bowl. Whisk well with a hand whisk or electric whisk until you get a smooth mixture.

Gently mix the sifted dry ingredients into the wet mixture. Pour into a well oiled 8" square tin, or line a muffin tin with paper cups and fill up to 3/4th (makes 12 muffins).

Bake at 180 Celsius until a tester comes clean; 30-40 minutes for cake and around 16-20 minutes for muffins.
Notes
Note:
Optional : Some chopped dried fruits or nuts, I used some chopped dried fruits soaked in juice (1/4 cup)
Cool on a rack and cut into slices. Serve with coffee or tea. Great when served for a kiddies' party too.
Like what you see here? Stay connected with me on Instagram, Facebook, BlogLovin' and Pinterest. And don't forget to subscribe to my newsletter via the box in the sidebar.