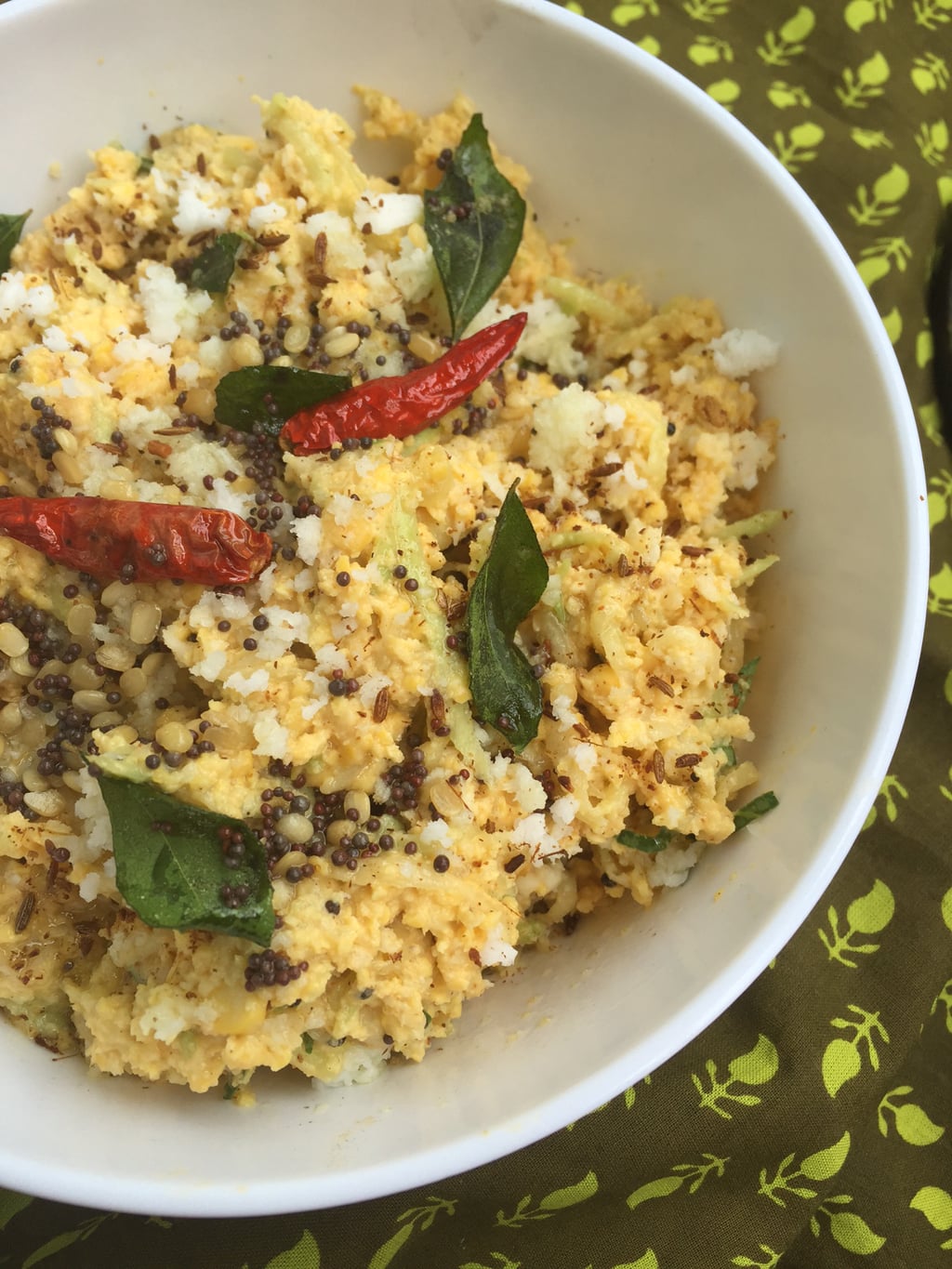 An Indian-style salad made using tart raw mangoes and soaked Bengal gram dal / yellow lentils / chana dal / kadalai paruppu
This raw salad is one of the huge variety of dishes that can be made with this versatile lentil. A no-cook recipe like this is ideal for summers when you don't want to stand by the stove. This salad can be had as a meal by itself, or you could roast some papads in the microwave and scoop the salad with bites of papad. You can also serve this with regular Indian fare as a side.
Traditionally, kosumalli is an Indian salad prepared using soaked and drained split moong dal, along with grated carrot or cucumber. This salad made using chana dal and raw mango can be said to be a variation of this kosumalli.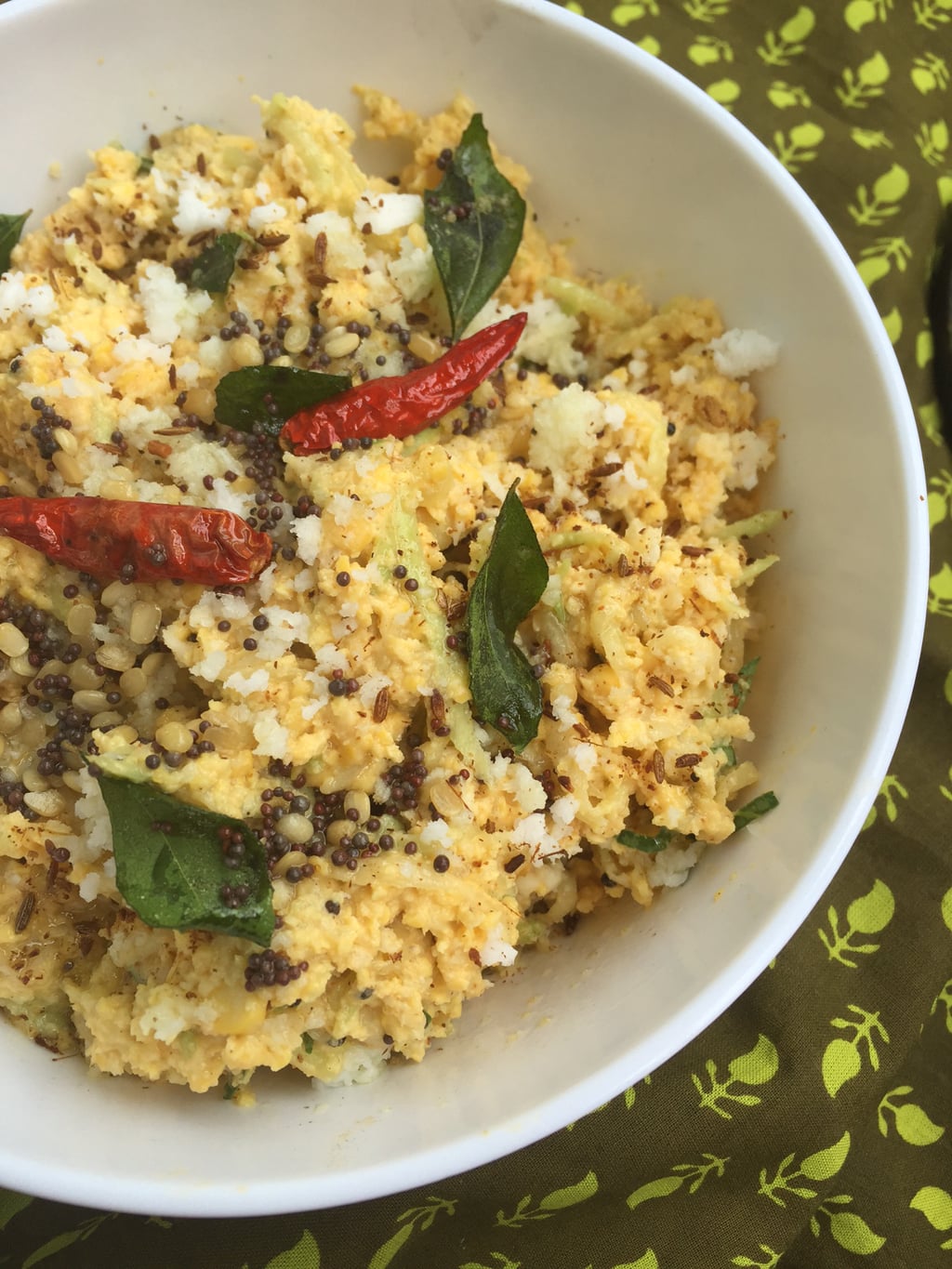 Nutrition Byte:
Health benefits of Chana Dal / Bengal Gram Dal are plenty. This is one of the foods with very low glycemic index (GI of 8 compared to a GI of 100 for glucose). This makes the sugars get absorbed gradually and there are no peaks in sugar levels. This is excellent for diabetics as well as weight watchers. The fiber in chana dal can also help control cholesterol levels and promote a healthy digestive tract. 100 gms of this dal has around 15 g of Total Dietary fibre. A diet with increased fibre content is known to offer protection from cancer of the colon. Whole Bengal gram is rich in Calcium, a 100 gm weight providing 202 mg of Calcium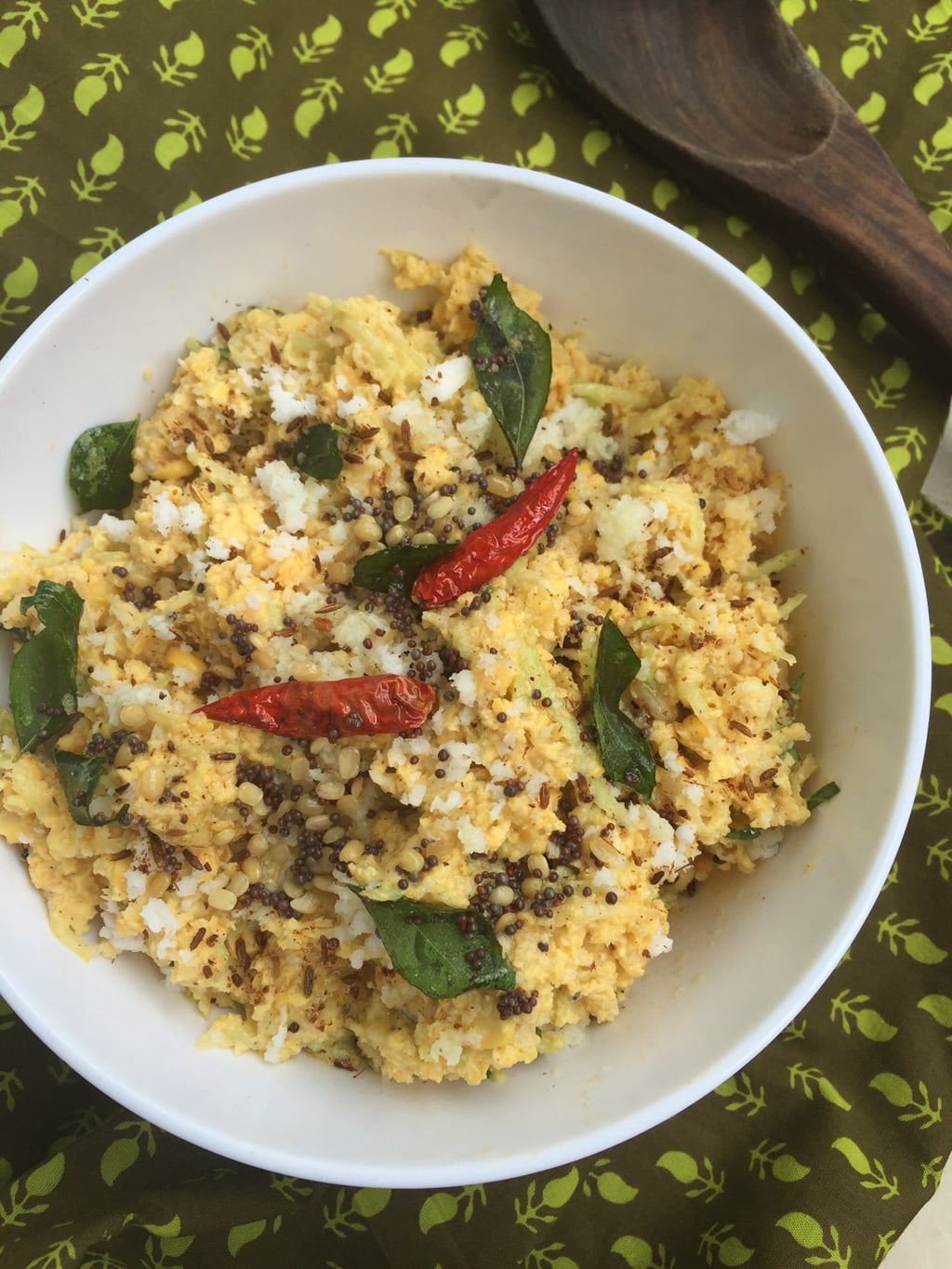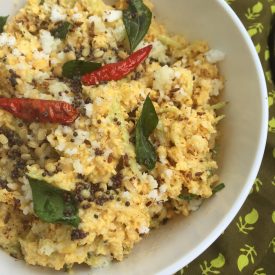 Raw Mango - Chana Dal in Indian-style salad
A simple raw mango and chana dal salad, no cooking required. Make use of the raw mangoes in season to prepare this delicious Indian meal accompaniment.
Ingredients
1/2

cup

Chana Dal water

soaked in hot for 4-5 hours or overnight

1

mango

medium raw

1

green chilli

1

tsp

cumin seeds

1/2

tsp

mustard seeds

2

chillies

dried red

2

sprigs

curry leaves

1/2

tsp

red chilli

powder

pinch

asafoetida

of

3/4

tsp

salt

1/4

cup

coconut

fresh grated
Instructions
Drain the soaked lentils in a colander for 10-15 minutes.

Meanwhile, peel and grate the raw mango.

In a mixer / food processor, coarsely grind the soaked lentils. Remove this into a bowl.

Add to this the grated raw mango.

In a small pan, dry roast the cumin seeds until fragrant - 4-5 minutes on medium flame. Pound this to a coarse powder, keep aside.

In a small pan or a tempering ladle, heat the oil. Add the mustard seeds, dried chillies curry leaves, red chilli powder and asafoetida. Once the mustard splutters, transfer this into the bowl, along with the powdered cumin.

Gently toss all the ingredients together along with the salt.

Garnish with fresh coconut and serve chilled.