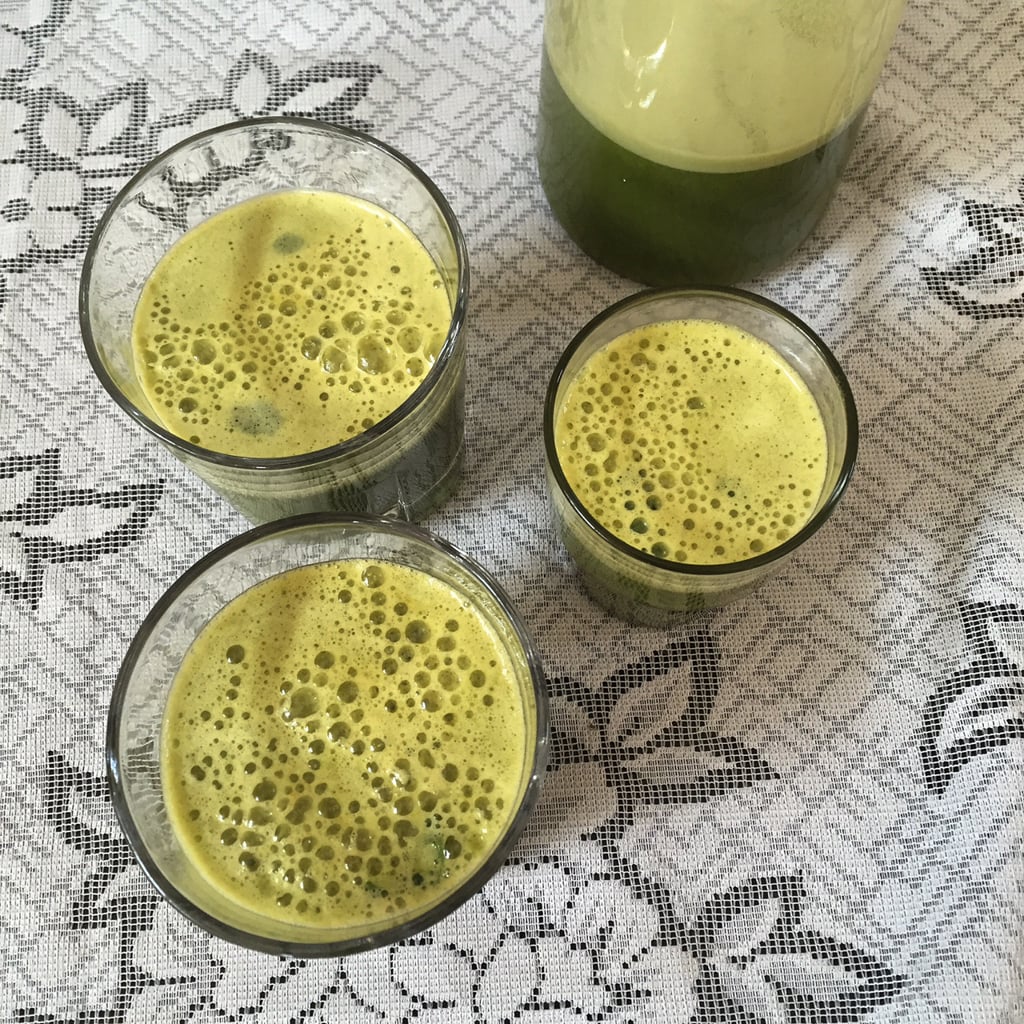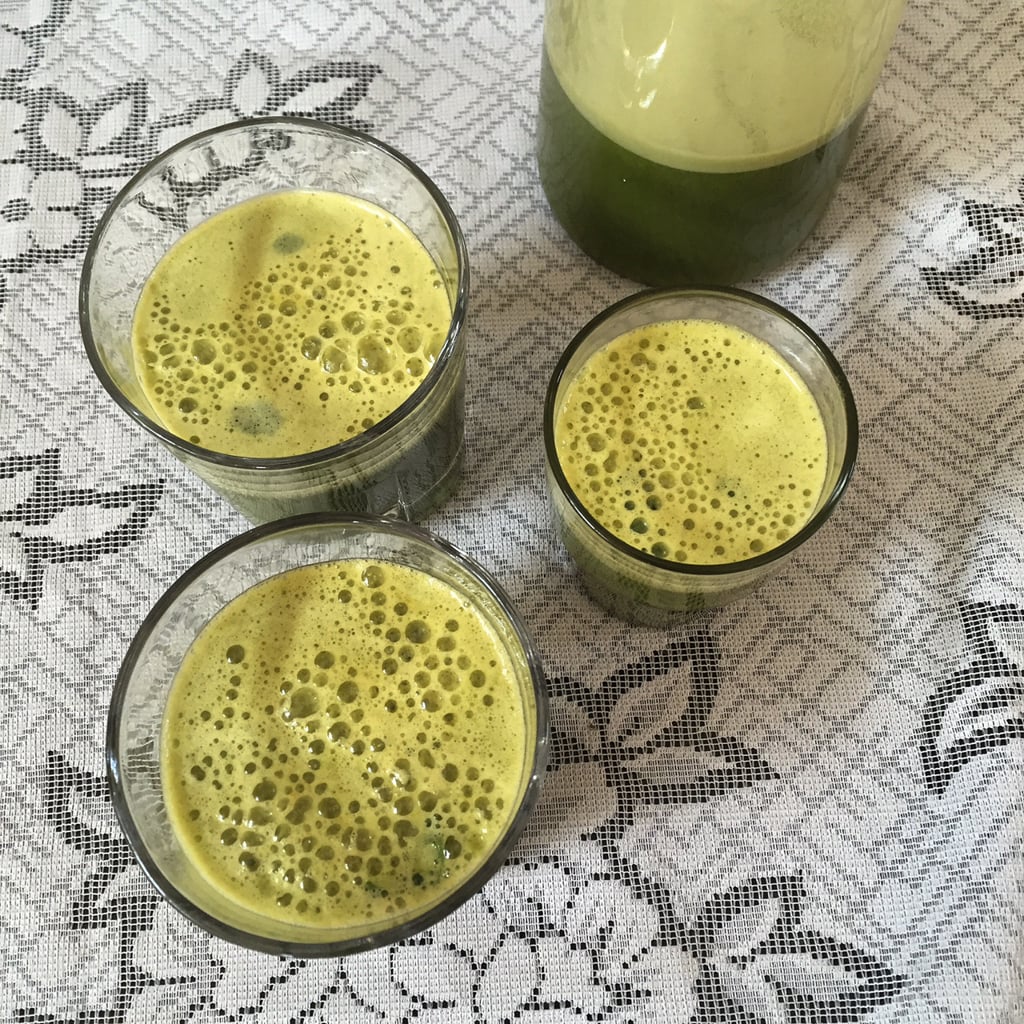 Green Goddess dressing, Green Goddess smoothie, Green Goddess juice – Green Goddesses are for sure popular on food blogs these days! And for a good reason. It's common knowledge that eating green leafy vegetables is healthy for your body – rich in iron, antioxidants, folic acid, calcium and much more, it is one of the things you must include in your daily diet.
It is easier said than done though. Many people don't like chomping on raw green leaves, and others get filled up too soon when they're eating raw stuff. Some feel they cannot digest that much of raw leafy veg. That's when juices and smoothies come of help. While in juices, you do end up loosing a lot of the fibre, if you have an otherwise fibre rich diet, a green goddess juice is a great way to stock up on all the antioxidants and micronutrients.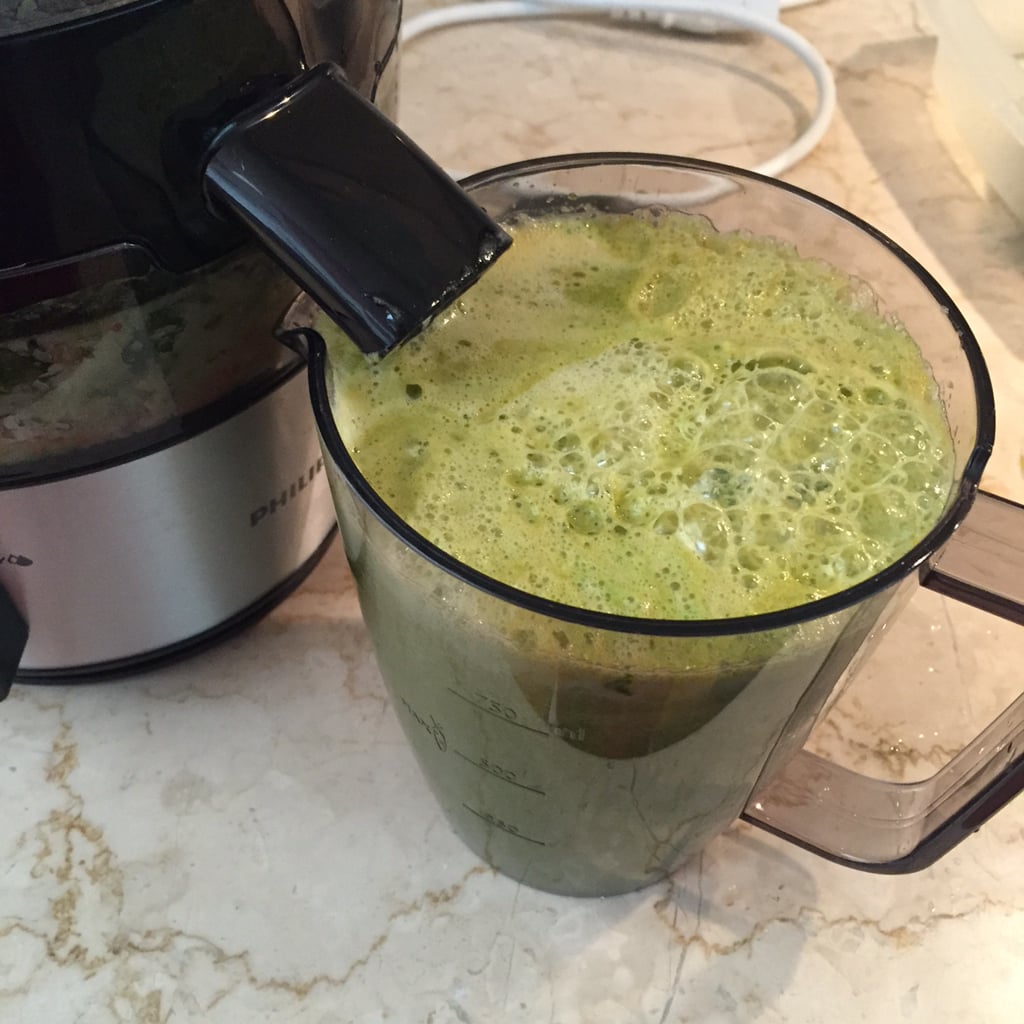 This juice recipe happened when I was experimenting with the new Philips Viva juicer, the apples and carrots lent a natural sweetness and I personally love the flavour boost from ginger root. If you can't find chard, use an extra cup of any other green leafy veg you can find easily.
Green Goddess Juice
A recipe for Green Goddess Juice that is brimming with super nutrients that are so good for you! Get the recipe now!
Ingredients
4

cups

Spinach

leaves

1

cup

Chard

leaves

3

Cucumbers

2

Ginger

" piece

2

Carrots

3

Apples
Instructions
Wash the greens well. Scrub the cucumber, carrots, apples and ginger. No need to peel.

Feed all the fruits and veg, one by one into the feeding tube of the juicer, pressing it down. The XL size of the Philips Viva juicer takes in whole apples, so no need to chop and prep them further.

This will yield around 1 Litre of juice, make sure you collect it in the provided jug, and empty once into another jug and resume collection if required.

Mix well and serve immediately.
Notes
Also, check out my review of the Philips Juicer and the recipe for a Morning Glory Juice.