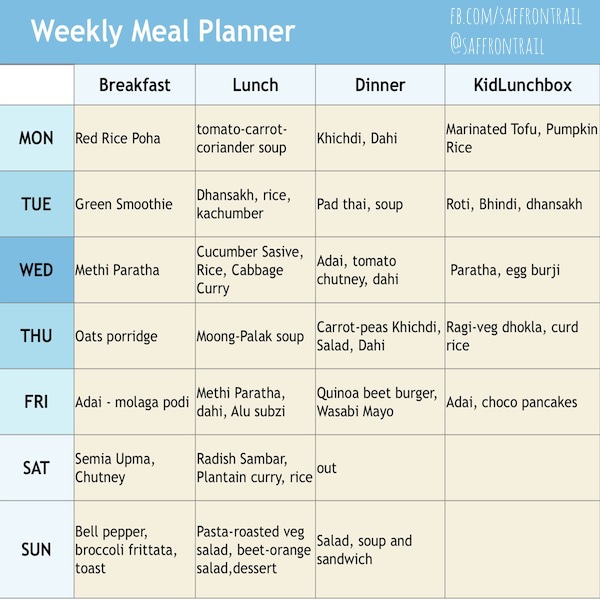 Indian weekly menu plan with breakfast, lunch, snacks and dinner – makes life easier when you are well planned!
As promised, here is the Indian weekly menu plan covering breakfast, lunch, dinner and kiddie lunchbox.
You'll find links to some of the recipes below.
Pin it or save the image to your phone / tablet/ computer, for easy reference or ideas.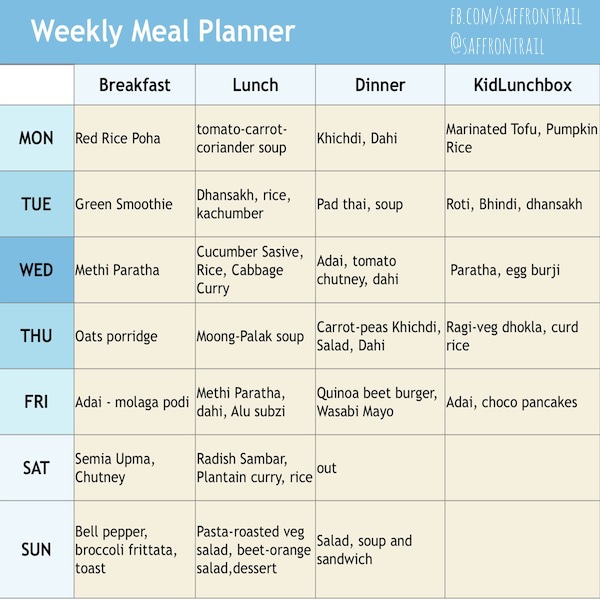 Here are links to some of the recipes from the blog:
Stay connected with me: YouTube – Facebook – Instagram – Pinterest – Twitter
(c) Nandita Iyer 2006-2015