Dhansak is a delicious Parsi dish made using a mix of lentils (dhan) and vegetables (sakh). My vegetarian version comes with the stamp of approval from my Parsi friends :) You must try this!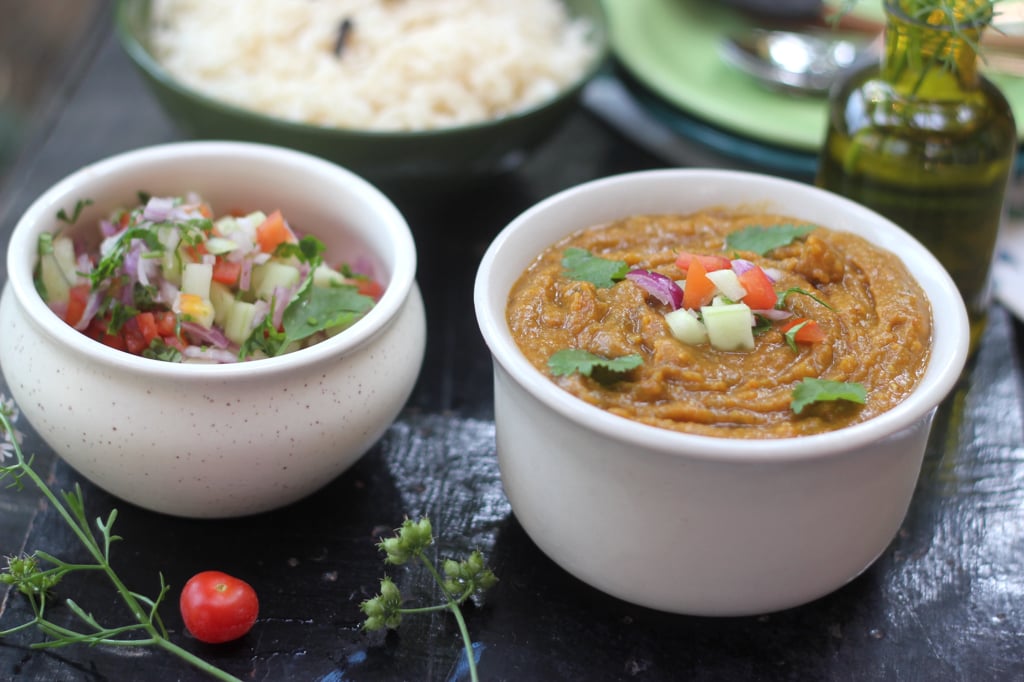 This recipe makes enough dhansak to serve 6 people. Even if you are just 2 at home, it is worth making and saving half of it for later. It tastes better after the flavours have sunk in for a day or so. It will keep for 2-3 days in the refrigerator, in an airtight container.
*In case you cannot find a ready Dhansak Masala, dry roast the following and grind to a fine powder and use this spice powder instead: 6-7 Red chillies, 1 tsp cumin seeds, 1 tbsp coriander seeds, 2 pieces of 1" cinnamon sticks, 2 green cardamoms, 6 pepper corns
You can easily make this a vegan dhansak by replacing the ghee with any vegetable oil.
I do hope you will give it a try. The flavour of this lentil dish is like no other and I promise you'll totally fall in love with this.
Check out a simpler version of a Parsi Dal: Rhea's Parsi Masala Dal, and this one uses Mangal Dhansak Masala as well.