Reap all the health benefits from whole sprouted methi (fenugreek) seeds in this delicious salad. No bitterness, lots of flavour!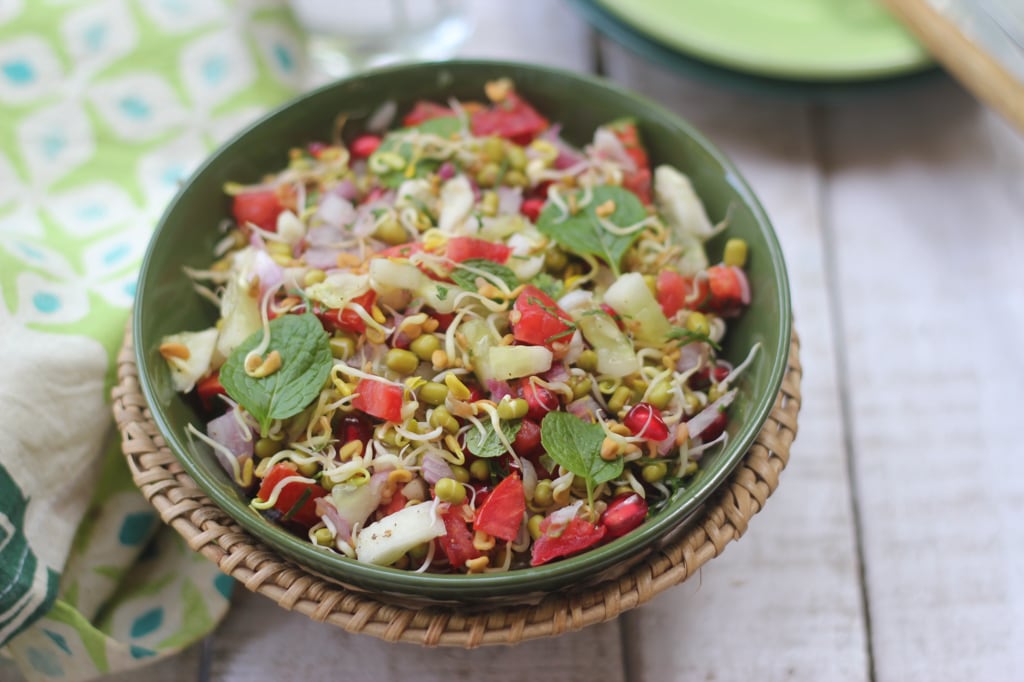 Mung sprouts are optional but they add another healthy ingredient and a fresh green colour to the salad.
Serve this inside lettuce wraps with some extra dressing for a fun version of the salad.
Another recipe that uses Fenugreek Seeds: